Shape Our Water: SPU Long-Term Stormwater Infrastructure Planning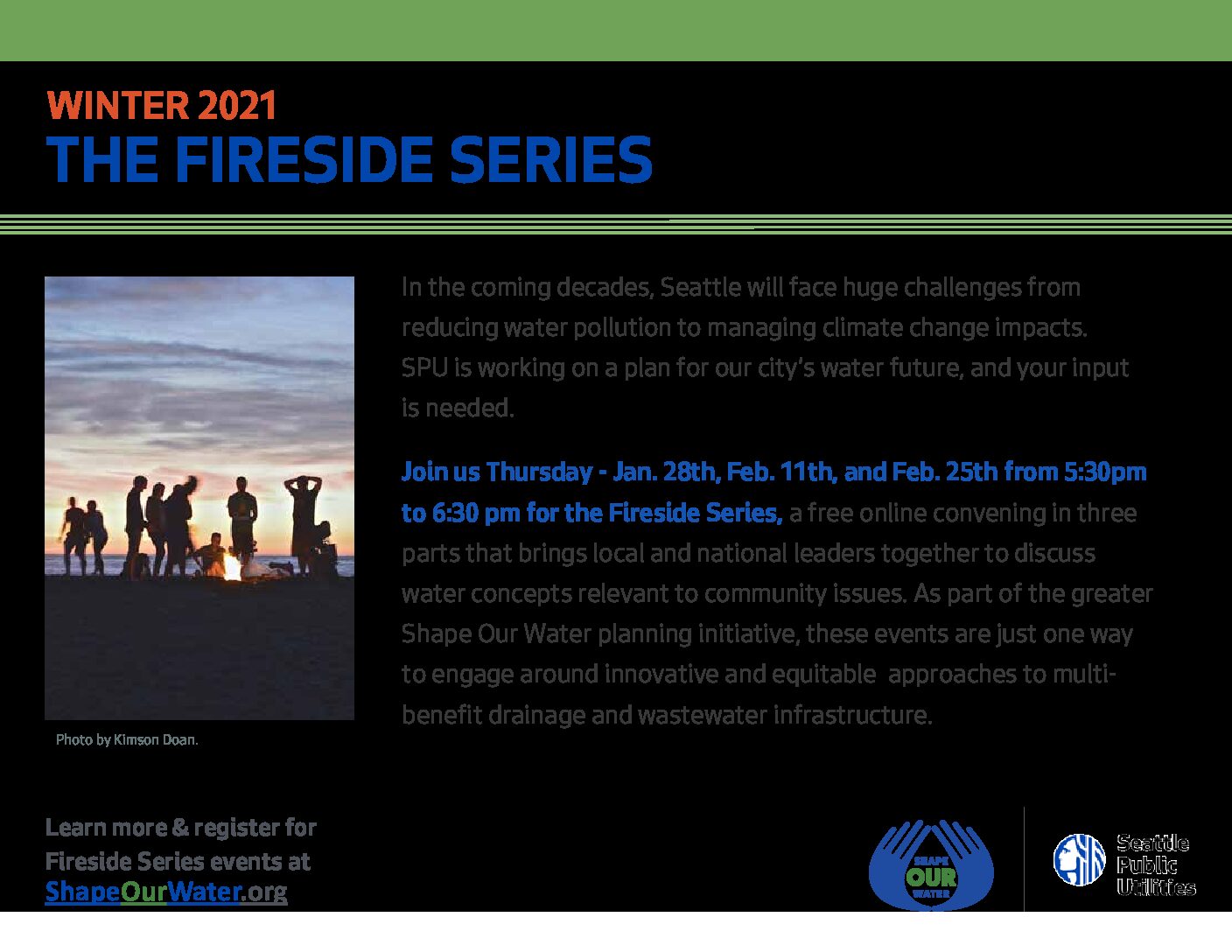 Join Seattle Public Utilities Thursday – Feb. 11th from 5:00pm to 6:30pm for Water Justice!
How do infrastructure projects lead with equity? Communities in the U.S. have shown that a critical connection between water and equity is a key part of climate justice. Water Justice explores national trends in water management that kept equity at the forefront, centered communities of color, and generated more environmental investments in historically disinvested neighborhoods. Participants will learn strategies for their own communities that move toward a greener and more just future. Session highlights the Rainier Beach Link2Lake project. You can register for the free event here.
Learn more about the fireside series at ShapeOurWater.org
---
AlumniCEPEventsFacultyGraduateLARCHPACPh.D.StudentsUDPShareTweet