Society for American Music Adrienne Fried Block Fellowship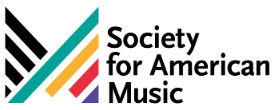 This fellowship, endowed in honor of Adrienne Fried Block, shall be given to support scholarly research leading to publication on topics that illuminate musical life in large urban communities. Preference shall be given to projects that focus on the interconnections among the groups and organizations present in these metropolitan settings and their participation in the wide range of genres that inform the musical life and culture of their cities.
No more than one award will be offered in each cycle. The amount of the award each cycle will vary depending on the interest generated by its endowment. The maximum award is $3,000.
Deadline: 11/1/2021
---
ARCHCMCollegeFacultyFellowshipsFundingLARCHOpportunitiesPublicationsREResearchUDPShareTweet