Sociological Initiatives Foundation Grants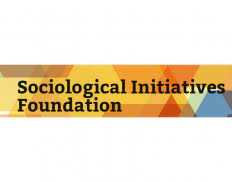 The Sociological Initiatives Foundation supports social change by linking research to social action.  It funds research projects that investigate laws, policies, institutions, regulations, and normative practices that may limit equality in the United States.  It gives priority to projects that seek to address racism, xenophobia, classism, gender bias, exploitation, or the violation of human rights and freedoms.  It also supports research that furthers language learning and behavior and its intersection with social and policy questions.
The Foundation supports research that focuses on improving services and systems and increasing positive social and physical conditions through:
Policy development
Placement and shaping of the policy agenda
Policy adoption or implementation
Policy blocking
Increasing advocacy capacity and political influence
Shaping public sentiment
Grant sizes range from $10,000-$20,000.
Eligibility:
Some examples of desired applicants are:
academic-community partnerships
advocacy or community groups that conduct research that can withstand challenge in academic and policy arenas
academics that organize or link to a constituency through their research
Deadline: 8/16/21
---
ARCHCMFacultyFundingLARCHOpportunitiesPh.D.REResearchUDPShareTweet