SPR 2021: ARCH 573 – Sustainable Design Case Studies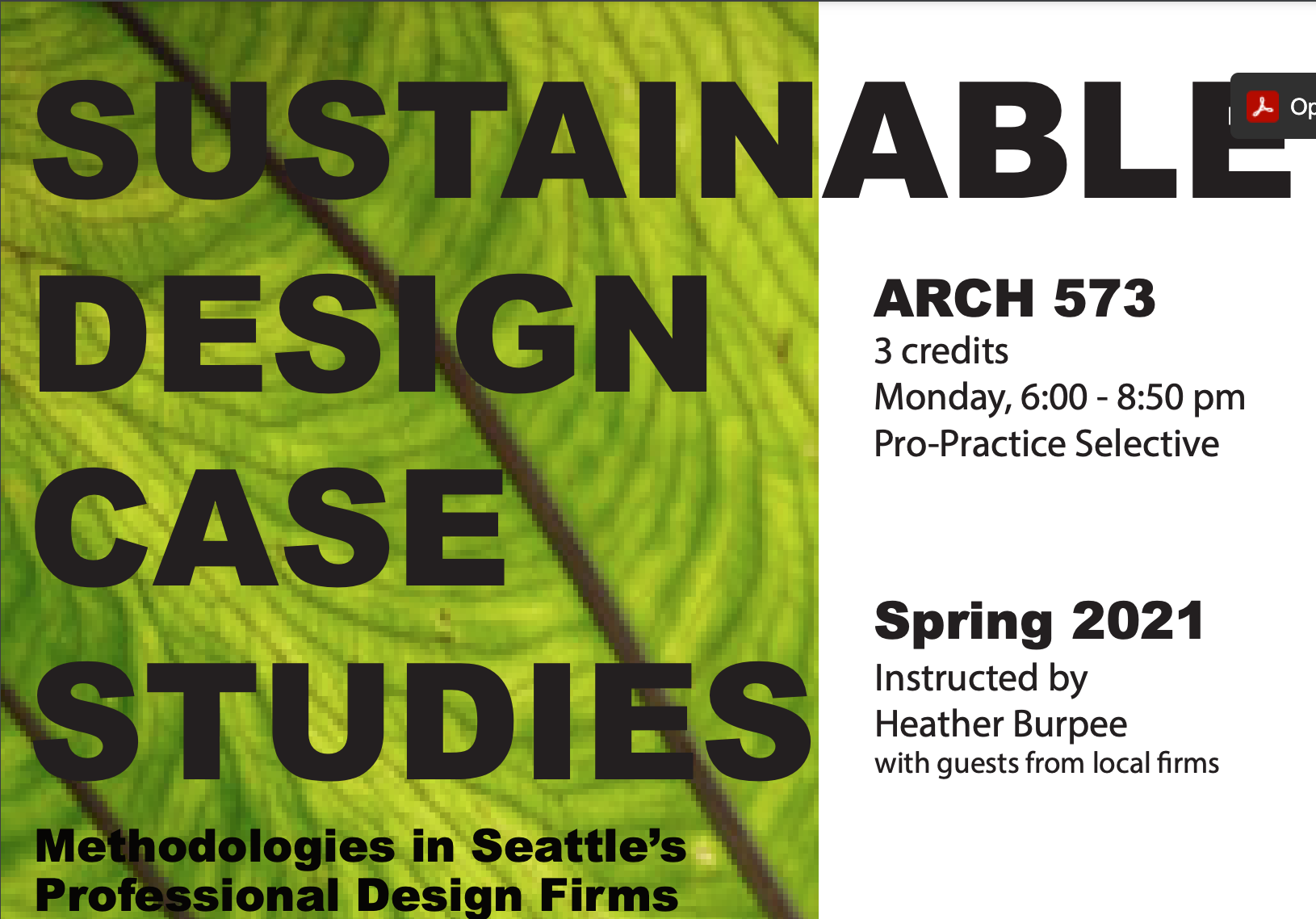 Pro-Practice Selective, Sustainable Design Case Studies. Monday evenings, Spring quarter.
This course studies sustainable design methodologies in Seattle professional design rms. Site visits and interviews of architecture and engineering practitioners highlight how high performance ideas and sustainable practices are implemented across various professional settings.
In consideration of the complex set of actors that take a building project from its earliest developmental stages through decades of operation, Sustainable Design Case Studies will give students a taste of the various participants that influence each one of these stages and their impact on the life-long sustainable operations of a building.
We will meet with rms of various sizes and disciplines to understand how sustainability goals are understood, explored, and implemented. The roles and methodologies of architects, engineers, and sustainability consultants will provide students a view into various organizational models for integrating sustainability in design practice connecting academic learning with these professional viewpoints. The course provides students a perspective on positions within traditional rms that are serving non-traditional practice roles and provide a view into how students' sustainability and high performance skills apply to their future professional endeavors.
Questions? Heather Burpee, burpeeh@uw.edu
---