SPR 2021:URBDP 598L Special Topics: Floodplain Management in the US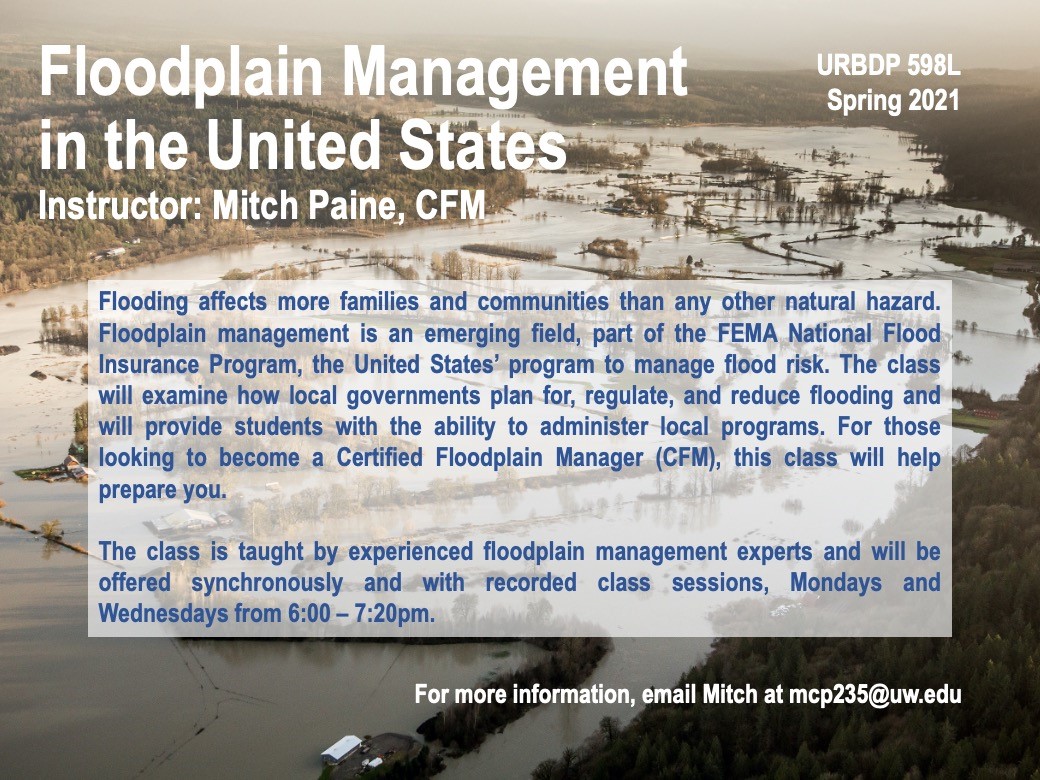 M W 6:00 to 7:30 PM MW
Flooding affects more families and communities than any other natural hazard.
Floodplain management is an emerging field, part of the FEMA National Flood
Insurance Program, the United States' program to manage flood risk. The class
will examine how local governments plan for, regulate, and reduce flooding and
will provide students with the ability to administer local programs. For those
looking to become a Certified Floodplain Manager (CFM), this class will help
prepare you.
The class is taught by experienced floodplain management experts and will be
offered synchronously and with recorded class sessions.
---