SPR 2021: Arch 529 – Advanced Digital Projects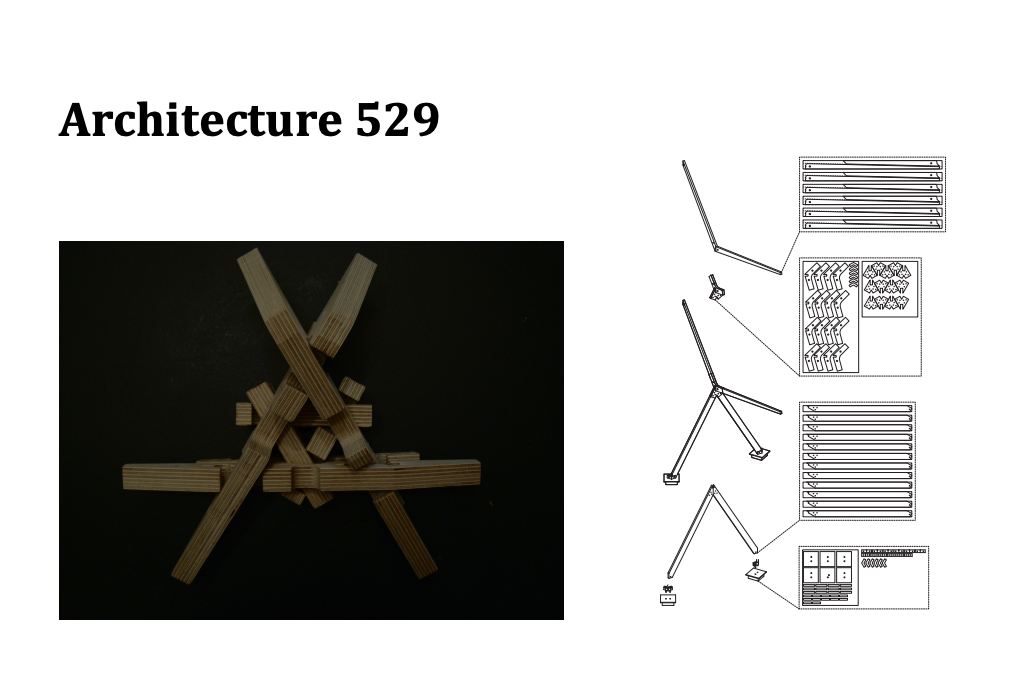 This seminar is intended to allow students with a strong interest in, and some prior experience with digital design and/or digitally-enabled fabrication to pursue a semi-independent trajectory within a seminar setting.  The course is expected to be offered in a Hybrid format, with the seminar group meeting regularly online to share project goals and pursue discussion, while in-person use of digital fabrication tools will be allowed, with safety and health-related protocols (due to the current pandemic) in place. Expanded hours Tuesday and Thursday hours as well as evening hours during the week will be offered to permit small, rotating student groups ample time in the Gould Digital Fabrication Hub.
The course will require a research project and paper, accompanied by physical or digital output based on parametric design tools and digital fabrication techniques. The work may be speculative in nature, prototypical, or a fully-developed and finished work.
Pre-requisites typically include Architecture 527 and 528 but other equivalent coursework or experience may qualify course applicants. The initial class sessions will be devoted to fully defining proposed work for the quarter. Students who need direction regarding the scope and type of project they will pursue will be given a number of possible projects to choose from based on individual goals and aspirations.
If you have any questions please contact Kimo Griggs: kimog@uw.edu
---