Spring Seminar / Neighborhood Change + Spatial Justice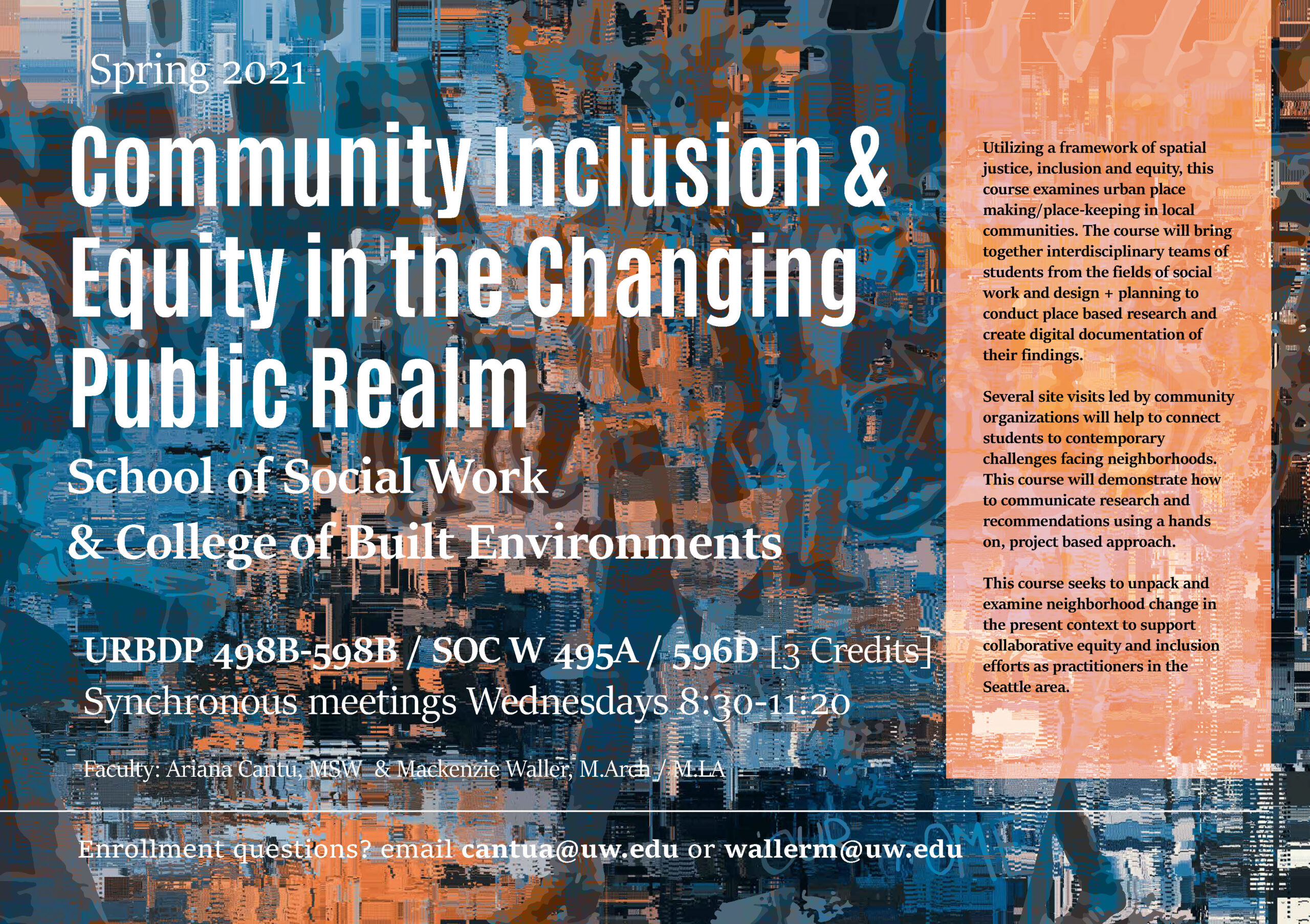 Community Inclusion & Equity in the Changing Public Realm
URBDP 498B-598B / SOC W 495A / 596D [3 Credits]
Synchronous meetings Wednesdays 8:30-11:20
Faculty: Ariana Cantu, MSW & Mackenzie Waller, M.Arch / M.LA
Utilizing a framework of spatial justice, inclusion and equity, this course examines urban place making/place-keeping in local communities. The course will bring together interdisciplinary teams of students from the fields of social work and design + planning to conduct place based research and create digital documentation of their findings.
Several site visits led by community organizations will help to connect students to contemporary challenges facing neighborhoods. This course will demonstrate how to communicate research and recommendations using a hands on, project based approach.
This course seeks to unpack and examine neighborhood change in the present context to support collaborative equity and inclusion efforts as practitioners in the Seattle area.
---
ARCHCEPCMCollegeCoursesGraduateLARCHPh.D.REStudentsUDPShareTweet