Spring/Summer Fellowship Opportunity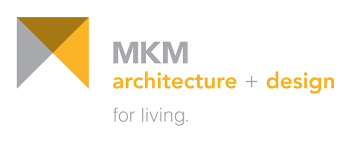 About the MKM Fellowship Program 
In 2021, MKM launched an annual Fellowship program. MKM Fellows diligently work to analyze the connection between design and well-being, exploring key themes across the care continuum. With quarterly tracks, Fellows gain applied knowledge on how the built environment influences health and well-being across the care continuum. MKM Fellows are deeply involved in the firm's research initiative by analyzing the leading challenges facing healthcare design across the care continuum. The Fellowship program at MKM provides a unique opportunity for applicants to gain experience understanding the future of healthcare design. Each year is different, and, to an extent, each topic as customized around the specific interests of the applicants.
Applicants
The ideal Fellowship candidate is an aspiring architect or interior designer in the area of healthcare design. Applicants range from recent graduates to career change candidates who demonstrate devotion and potential to advance the field of healthcare design.
Qualifications
At the commencement of the Fellowship, the applicant must hold at a minimum, a bachelor's degree in Architecture, Interior Design, Landscape Architecture, Urban Design, Urban Planning, or a related field. Fellows are good writers and exhibit the ability to complete independent research and literature review. Fellows should have a portfolio of completed project work.
Applications
Applications should include the following under 10MB.
Applications should be emailed to humanresources@MKMdesign.com by the application deadline to be considered for the Fellowship.
Resume
Statement: In one page or less, tell us about your interest in healthcare design. Tell us about your specific areas of interest and why you would be a good fit for the MKM Fellowship.
Portfolio of Work
Writing Sample (Preferred)
Reference Letter with reference contact information
Timeline for 2022-2023 Fellowship
Applications Open:January 1, 2022
Deadline for Applications:February 5, 2022
Interviews:February 2022
Applicants Notified:March 10, 2022
Fellowship Duration: Spring 2022 – Summer 2023**
*Applications submitted after the deadline will not be considered. 
**Exact start and end dates to be determined in coordination with selected Fellow.
---
AlumniARCHCMFellowshipsGraduateLARCHOpportunitiesStudentsUDPShareTweet