Stories in Color Speaker Series – James Rojas on April 26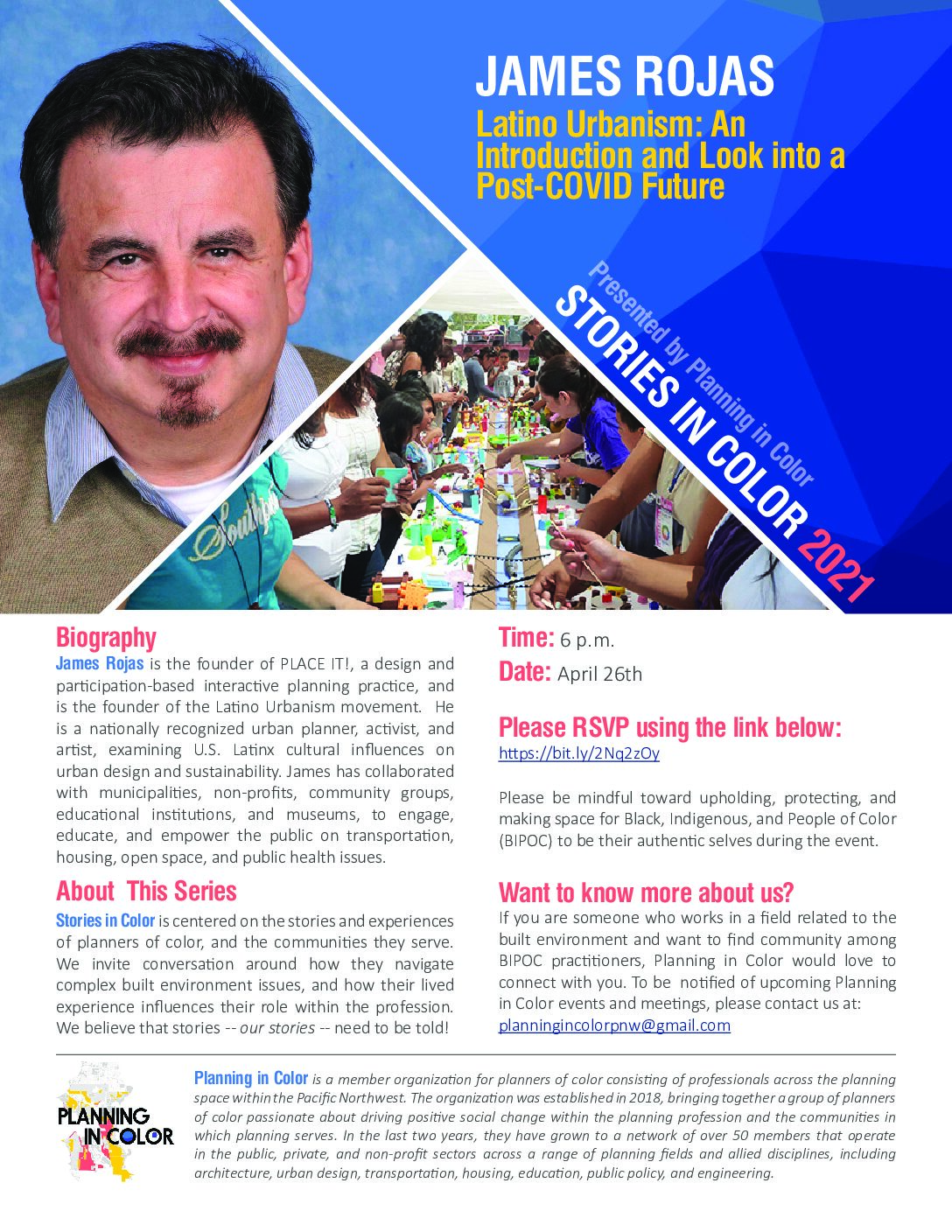 Planning in Color is excited to announce our first
–
ever 
Stories in Color event on Monday, April 26 at 6pm
. 
Stories in Color is a speaker series centered on the stories and experiences of planners of color, and the communities they serve.
 Structured as an informal conversation among peers, we invite conversation around how our speakers navigate complex built environment issues, and how their lived experience influences their role within the profession.
You can learn more about the event and RSVP here:
Our first speaker is James Rojas presenting "Latino Urbanism: An Introduction and Look into a Post-COVID Future". James Rojas is the founder of PLACE IT!, a design and participation-based interactive planning practice, and is the founder of the Latino Urbanism movement. He is a nationally recognized urban planner, activist, and artist, examining U.S. Latinx cultural influences on urban design and sustainability. James has collaborated with municipalities, non-profits, community groups, educational institutions, and museums, to engage, educate, and empower the public on transportation, housing, open space, and public health issues.
Please share this event and attached flyer with your network! As you do, we would appreciate communicating that this event is intended to be a BIPOC-centered space, and for attendees to be mindful of upholding, protecting, and making space for BIPOC to be their authentic selves during the event.
---
AlumniARCHCEPCollegeEDIEquity Diversity and InclusionEventsFacultyGraduateLARCHPh.D.StudentsUDPUndergraduatesShareTweet