Student Care and Support Resources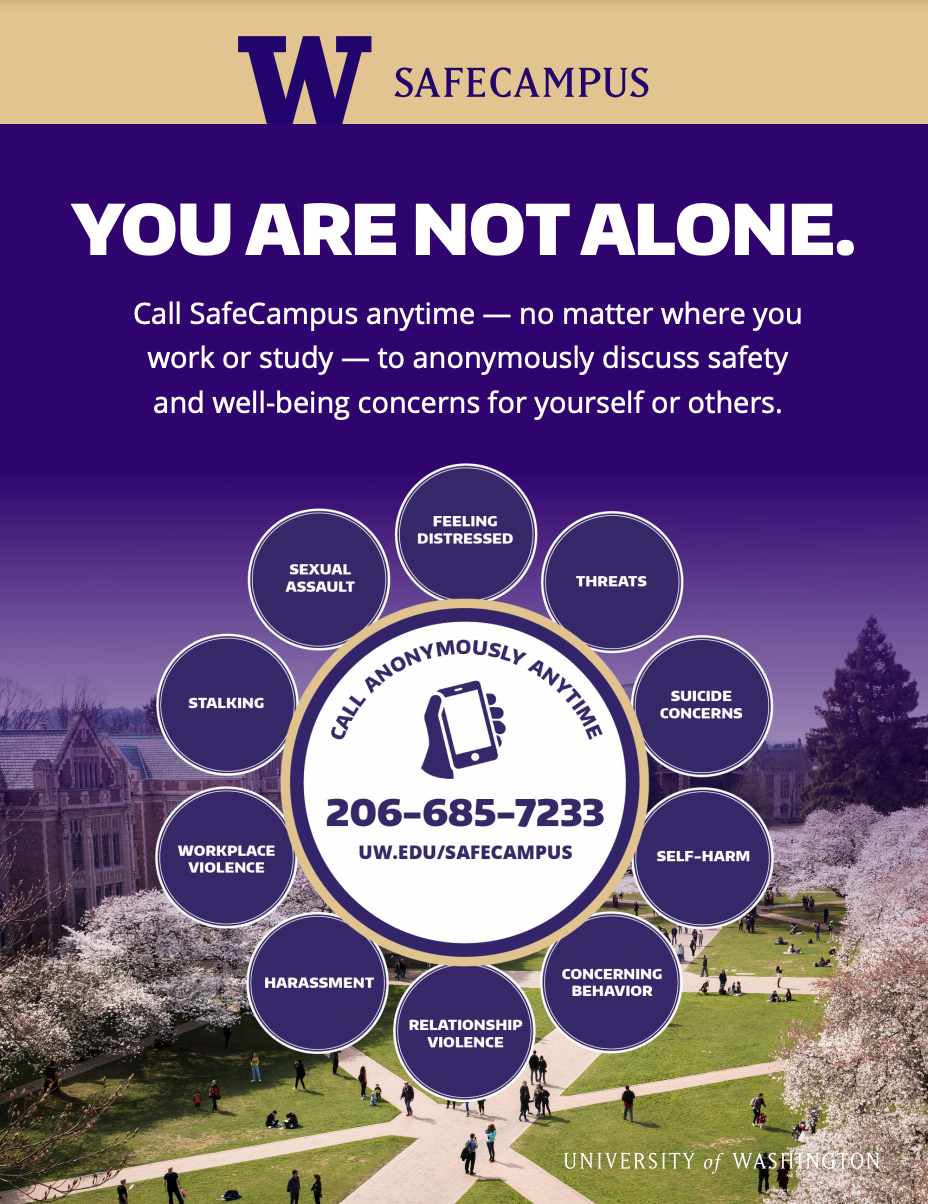 When should I call SafeCampus?
If you have a concern about violence, suicidal ideation or sexual assault or sexual misconduct, or would like to speak with someone right now or outside of business hours, please call SafeCampus. Professionals trained in threat assessment, crisis response, and fear de-escalation are available 24/7 at (206) 685-SAFE (7233).
LiveWell Student Care Resources for Student Support and Referrals
More information on LiveWell: Why Make a Referral?
You are concerned about a student's ability to cope with a situation they are dealing with (loss of a family member, traumatic event that has inhibited their ability to attend classes, financial hardship, housing instability, food insecurity, etc.)
A student is dealing with a difficult situation without any clear support (unable to rely on family, not in a good living situation, isolated socially, etc.)
You have noticed a drastic decline in grades, appearance or social interaction
To make an appointment with the LiveWell Student Care Team email: lwcare@uw.edu
---
ARCHCEPCMCollegeFacultyGraduateLARCHPh.D.REResourcesStaffStudentsUDPwellnessShareTweet