SU 2022: URBDP 598 – Resettlement Infrastructure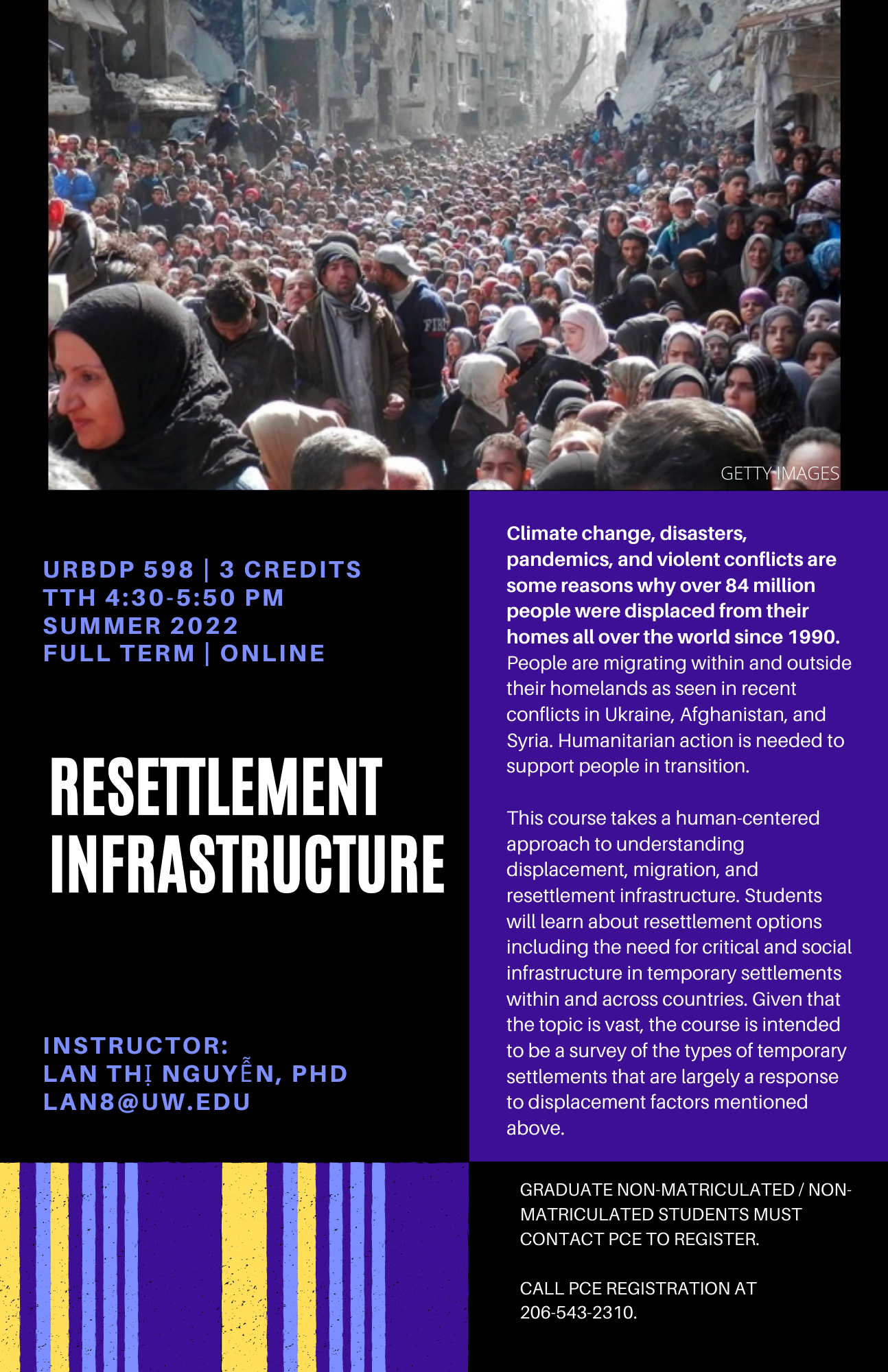 Course is offered online only on TTh 430-550P Instructor: Lan Nguyen
Over 89.4 million people around the world were displaced from their homes at end of 2020, according to the International Organization for Migration.
This course explores displacement, migration and resettlement infrastructure from an urban planning perspective. You'll learn about resettlement options including critical and social infrastructure within and across countries. We'll explore the types of temporary settlements created in response to displacement drivers such as climate change, natural disasters, pandemics and violent conflicts.
The course is open to all majors and we are also hoping to gain some GNM and also non-matriculated students from organizations outside of UW. Non UW students will need to register through PCE registration per the phone number provided on the flyer.
---