Summer 2021: IPM 598 Resettlement and Camp Infrastructure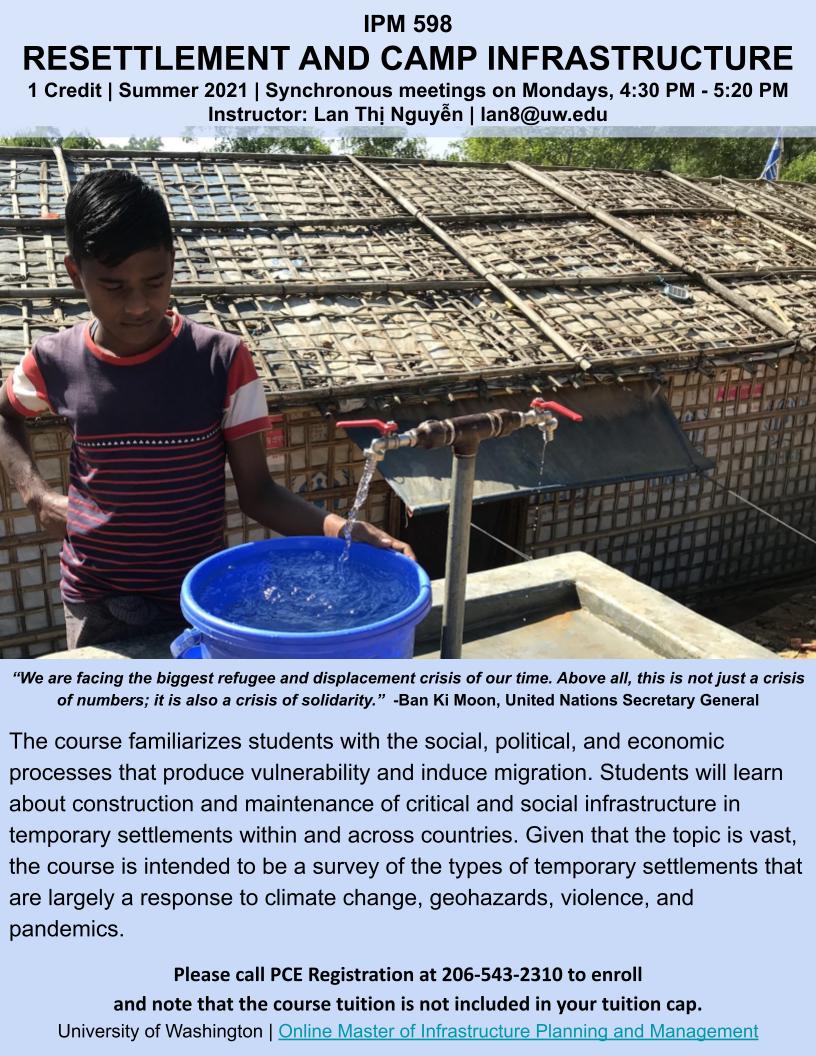 "We are facing the biggest refugee and displacement crisis of our time. Above all, this is not just a crisis of numbers; it is also a crisis of solidarity." -Ban Ki Moon, United Nations Secretary General
Are we planning now how to provide humane housing and infrastructure to support the growing numbers of people displaced from their homes around the globe?
The course familiarizes students with the social, political, and economic processes that produce vulnerability and induce migration. Students will learn about construction and maintenance of critical and social infrastructure in temporary settlements within and across countries. Given that the topic is vast, the course is intended to be a survey of the types of temporary settlements thatare largely a response to climate change, geohazards, violence, and pandemics.
Please call PCE Registration at 206-543-2310 to enroll in this 1 credit course and note that the course tuition is not included in your tuition cap.
University of Washington | Online Master of Infrastructure Planning and Management
---
AlumniARCHCMCoursesGraduateLARCHPACPh.D.REStudentsUDPShareTweet