Support the CBE Student Emergency Fund on Giving Tuesday!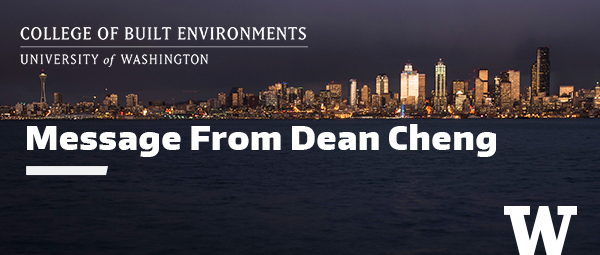 Dear CBE Alumni & Friends,
Today is Giving Tuesday and we'd like to invite you to join the movement by making a contribution to the CBE Student Emergency Fund! In case it is new to you, Giving Tuesday started in 2012 and is a day to celebrate giving and generosity in all its forms.
Contribute Here to Join the Movement!
The CBE Student Emergency Fund has received over $38,000 from our 5 Professional Advisory Councils and 80 individual donors. With these funds we've helped students with housing, living expenses, food, medical expenses, family care, and materials to support them in their continued learning from home.
To our individual donors, we see you in…
Estonia
Florida
Kentucky
New Hampshire
New Jersey
New York
Texas
Oregon
Across California
And of course, in Seattle and all across Washington state!
We are thankful for the contributions received so far that have helped over 100 students in need. With funds nearly depleted, we need your help to ensure we can sustainably support our students. Our students and their families continue to face hardships due to the ongoing pandemic with reduced work or job loss making financial and academic stability especially difficult.
Please consider making an end of year gift to the CBE Student Emergency Fund– each small contribution adds up to tremendous impact. In celebration of Giving Tuesday, the College of Built Environments is positioned to match every dollar we receive today and through the end of the week up to $2,500!
And if you do make a contribution, we hope you'll share why you give by posting your #UNselfie on social media (be sure to tag us if you do)!
With gratitude,
Renée Cheng, FAIA, DPACSA, NOMA
Dean, College of Built Environments
---
AlumniARCHCEPCMCollegeEventsFacultyLARCHOpportunitiesPACREResourcesStaffUDPShareTweet