Teaching + Research Virtual Conferences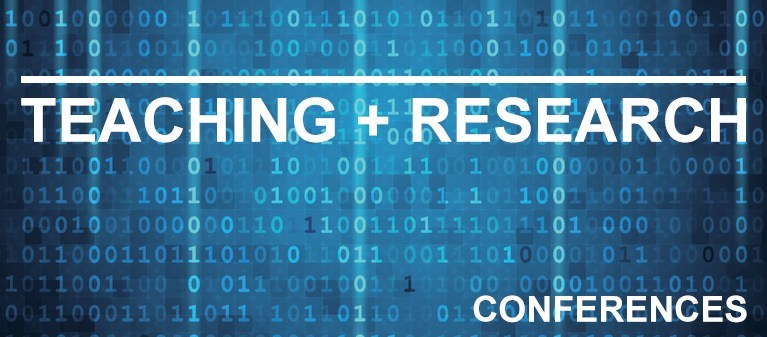 TEACHING + RESEARCH Virtual Conferences
ARCHITECTURE | URBANISM | SUSTAINABILITY | LANDSCAPE | INTERIORS
MANCHESTER SCHOOL OF ARCHITECTURE
TEACHING-LEARNING-RESEARCH: DESIGN AND ENVIRONMENTS
Place: Virtual
Dates: 02-04 December, 2020
Abstracts: 05 November, 2020 (Final)
https://architecturemps.com/teaching-research-conference/
CALL SUMMARY – TEACHING-LEARNING-RESEARCH
The backdrop to the conference is the varied interpretations of teaching as it relates to research in the built environment. Definitions of 'academic research' vary but often exclude analysis, experiment, knowledge transfer and critical debate stimulated in the classroom, studio or lab. However, this is challenged. Educationalists routinely define the classroom as a 'laboratory' and use it to monitor how space influences learning. In architecture, landscape, interior and urban design, the idea of a 'design studio' as a vehicle for research in and of itself is gaining traction. Initiatives such as the Solar Decathlon turn the teaching of sustainability and construction into clearly defined research projects by definition. Teachers of art and design history reconsider and critique the cultural and social movements of cities in the very act of explaining them.
This conference seeks to engage educators in art, architecture, design and construction in debate with experts in teaching and learning, as well as related fields.
Submit an abstract: https://architecturemps.com/teaching-research-conference/
ONLINE EDUCATION: TEACHING IN A TIME OF CHANGE
Place: Virtual
Dates: 21-23 April, 2021
Abstracts: 05 December, 2020 (Round One)
https://architecturemps.com/online-ed-conference/
CALL SUMMARY – ONLINE EDUCATION
Recent events have brought into full light the various agendas around online education and research. As universities, schools and colleges across the world went virtual in 2020, teachers and students adapted to new pedagogical tools. Some educational establishments survived, others thrived, while some struggled and have already gone 'out of business'. For some disciplines, the transition was seamless. Others, such as architecture, design and construction, struggled at having to forego the peer-to-peer learning environment of the classroom or the dynamic interaction of the design studio. Despite the 'shock of the new' all this represented, the virtual classroom, online studio, remote seminar, and distance education more generally, are far from new. Universities like Purdue University Global in the US and the Open University in the UK have been operating this way for years.
This conference brings together education professionals and theorists with teachers and researchers from other disciplines. It asks, what is the 'new present' for education and how do we learn from each other's expertise and recent experiences.
Submit an abstract: https://architecturemps.com/online-ed-conference/
---
ARCHCEPCMConferencesFacultyGraduateLARCHPh.D.REUDPShareTweet