Technical Assistant to Director of Town Planning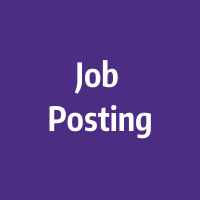 JOB DESCRIPTION
Title:    Technical Assistant to Director of Town Planning              Department: Town Planning & Design
Location:           Corporate Office (Seabrook, WA)                              Supervisor:         Stephen Poulakos
Classification:  Full-Time, Exempt                                                           Pay Grade:          $40,000 – $55,000 DOQ
_________________________________________________________________________________
Job Summary:
The Technical Assistant to Director of Town Planning will play a key role in facilitating the building & planning of our rapidly expanding resort town using accrued design and construction experiences. Key duties will include assisting Director of Town planning with day to day tasks including administrative duties outlined here:
Job Duties & Responsibilities:
House plan production & file management using LOTS Master Folder
House plan library creation, management, & organization
Marketing document planning, review, & processing
Design review board functions & property owner inquiries & customer assistance
Design Code updates & creation / Design charrette organization
Spreadsheet management / house plan production to include tracking & markup reviews from concept to construction completion (design, marketing, sales, construction)
Assist Director of Town Planning with construction permit packages, paperwork processing, scanning, file management & organization.
Assist with house and park landscape design document creation
Assists the Town Planner in conducting research, gathering data, and supporting project work.
Update & maintain Annual Exterior Color List, samples, specifications, standard & upgrade lists
Management of Seabrook Master Address List & Town Mapping
Merging of Sales & Construction computer servers' w/ LOTS Master Folder respectively
Work closely w/ specialized consultants in the fields of: urban planning, civil engineering, architecture, landscape architecture, environmental planning, as well as those in state, regional and local agencies as needed.
Assist with calendars & meeting schedules for Director of Town Planning as needed
Development & product resource planning
Signage design, review, implementation
As-Built construction studies & analysis
Adhere to schedules
Maintain a high-degree of confidentiality
Supervision:
Supervision Received: Performs work independently under the general supervision of Stephen Poulakos. Must be self-motivated with the ability to work without direct supervision whenever required but will include consulting with Town Planner when clarification or interpretation of procedures, tasks, or policy are met to meet the demand of the company.
Supervisory Responsibilities: Consultants in the fields of urban planning, civil engineering, architecture, landscape design, environmental planning, as well as those in local, state, & regional agencies as needed
Minimum Qualifications:
Education & Experience:

Education: College (technical or 4 yr. degree recommended)

Experience: Design & Construction
Skills & Abilities (required):

Language Skills: Ability to communicate effectively, both orally and in writing in English as the operational language of the company. Communicate effectively with varied population, including individuals from diverse ethnic, racial, cultural and economic backgrounds.

Highly organized & goal oriented

Microsoft Word, Excel, PowerPoint
Ideal Candidates:
Design & Construction Experience:

Builder – House plan production knowledge & understanding

Garden & landscape design | Native plant design

Hand-drafting capabilities

AutoCAD / Bluebeam drafting capabilities
Work Environment:
Work is mostly performed in office conditions; some fieldwork is required to perform site visits and on-site inspections & site analysis; the employee is required to attend weekly team meetings.
The employee operates standard office equipment and personal automobile
The employee has regular contact with resort town departments including but are not limited to:  Sales, Marketing, Construction, Maintenance, Homeowner Board Representatives, Finance Departments.
Supports the goals of the Town Planner through creative problem solving, decision making and a commitment to customer service. Performs similar or related work as required, or as situation dictates.
Additional Details:
Employment Outline
$40,000 – $55,000 DOQ
Company sponsored health insurance
401k/Pre-tax program
Paid vacation, personal days, holidays
Long term opportunity for growth & management
Company Core Values:
We Love This Town
Our Neighbors Matter
We Make Things Happen
We Play as a Team
We Do the Right Thing
---
ARCHCEPGraduateJobsOpportunitiesStudentsUncategorizedShareTweet