The Campus Sustainability Fund Winter Funding Cycle (FC2) is now open for submissions!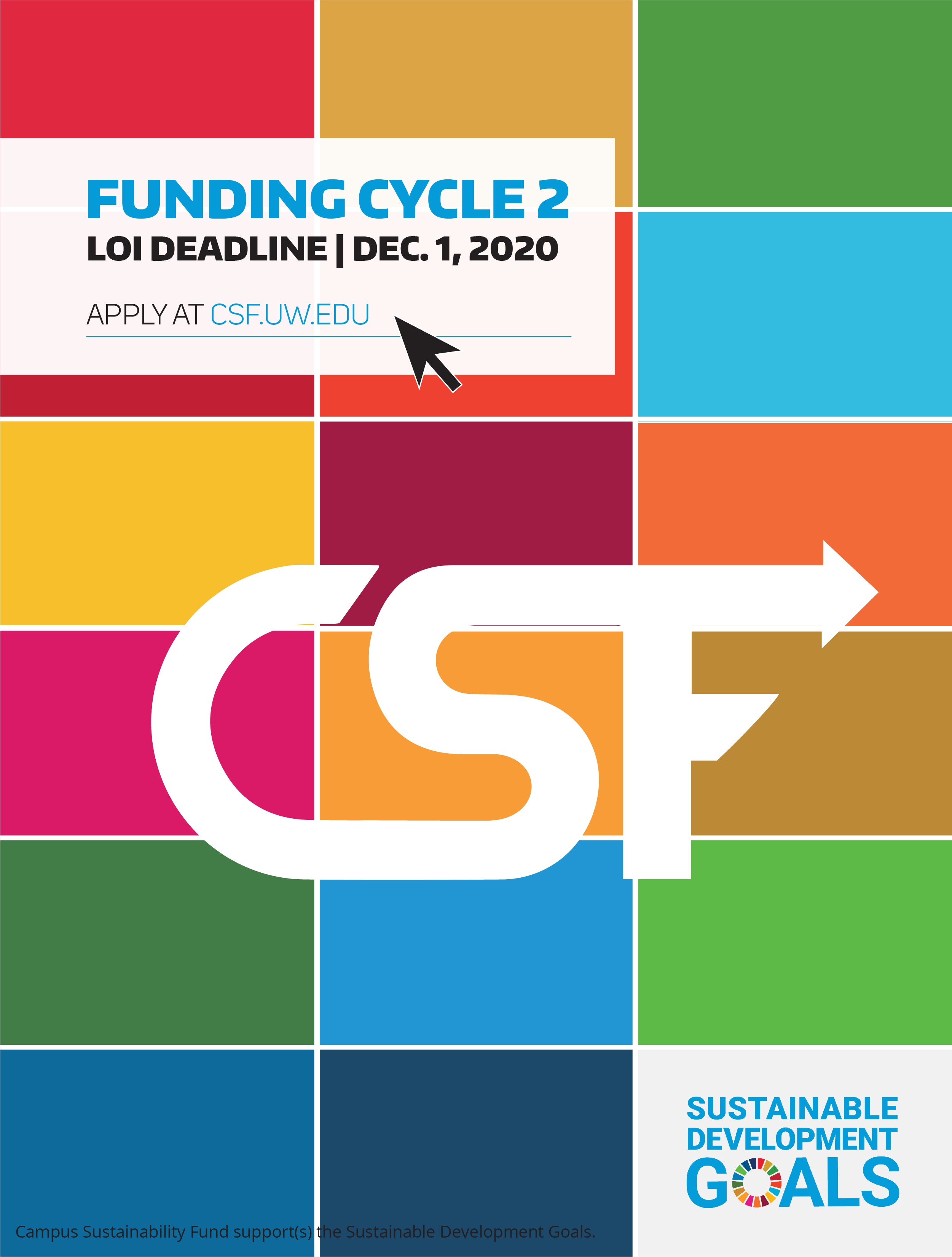 This year marks the 11th year of the CSF, and we continue to offer multiple levels of funding for both virtual and in-person initiatives. An annual ballpark figure of around $400,000 dollars is made available for funding student sustainability projects. All student members at UW are eligible to receive a CSF grant. The Letter of Intent (LOI) window is now open until December 1st. Learn more about the CSF deadline here. The CSF supports the UN Sustainable Development Goals and encourages project teams to align with these diverse goals.
Please share about this opportunity with students and other members of the UW community. Sustainability, resilience, climate justice is more important than ever, and students can still make an impact even during remote learning.
---
ARCHCEPCMCollegeFacultyFundingGraduateLARCHPh.D.REResearchResourcesStudentsUDPShareTweet