The Green Futures Lab is hiring a Manager!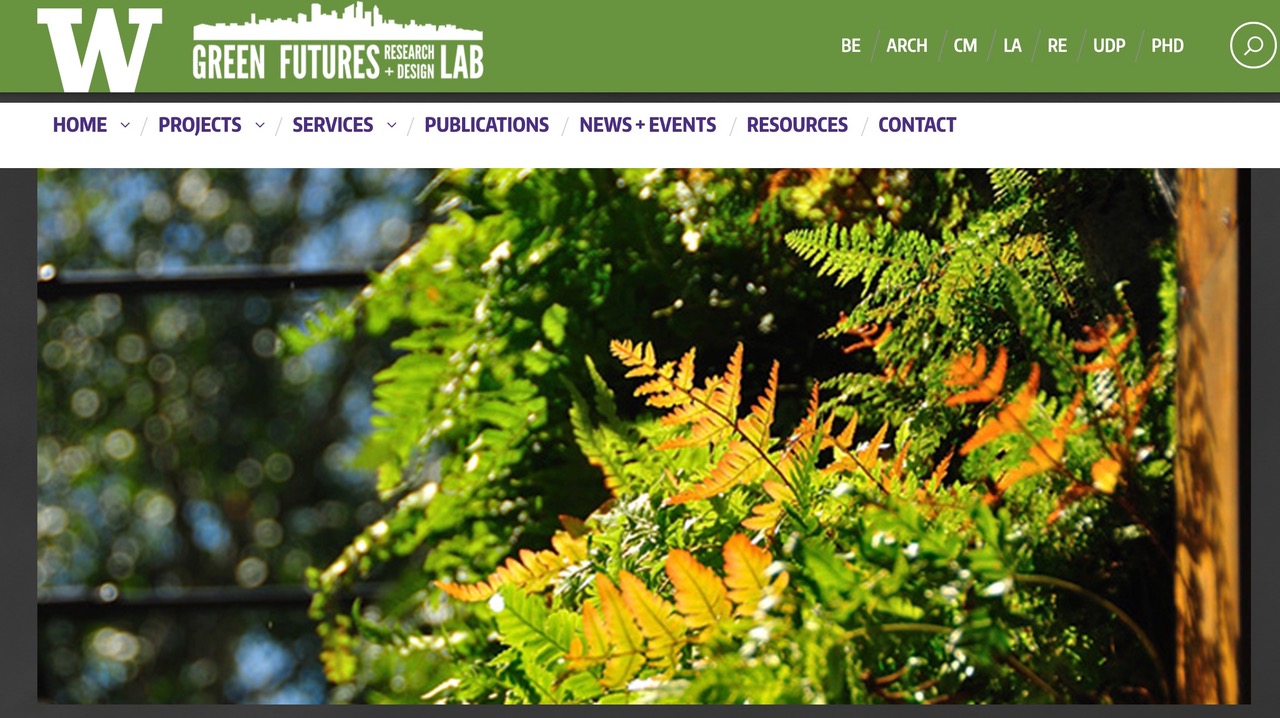 The Green Futures Research and Design Lab (GFL) will be hiring a new Manager for 2021-22 and beyond, with some responsibilities to begin this summer. The Manager typically works 5 – 10 hours per week, which may increase with specific project involvement.
Position: Duties include office organization; grant writing, reporting and budget tracking; event materials and outreach; website and social media updates; participation in renewal and oversight of the Gould Biodiversity Green Wall; and participation in GFL research and design projects.
Qualifications: Strong organizational, visual and written communication and time management skills are required. Grant writing, budget oversight and design skills are also desired. Interest in one or more of these areas: green infrastructure, sustainability, or green technologies.
Graduate students are preferred, but undergraduates with strong skills will be considered.
Submit: Submit digital copies of your resume, cv and brief letter of interest to the GFL at: gflab@uw.edu. Please also indicate you are eligible for work-study.
Date Due: Monday, June 7, 5:00 pm
About the Lab: The UW Green Futures Lab (GFL), directed by Professor Nancy Rottle, develops innovative approaches to the ecological planning and design of public space through interdisciplinary research, design and education. Faculty and students advance solutions related to urban green infrastructure — streets, trails, parks, open spaces, drainages and shorelines – systems that together comprise interconnected networks of the public realm. Such multi-functional networks support successful dense urban settlement, providing facilities that may help to protect climate, preserve biodiversity, foster equitable health and improve quality of life. The GFL works with communities to envision their sustainable futures, exploring artful solutions that incorporate low-impact development strategies, community space, habitat restoration, low-carbon energy and pedestrian and bicycle mobility.
---
ARCHCEPCollegeGraduateJobsLARCHResearchStudentsUDPUndergraduatesShareTweet