The Simpson Center Fellowships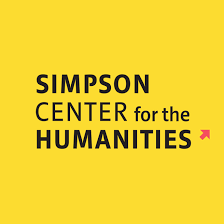 The Walter Chapin Simpson Center for the Humanities administers two funding rounds per year, in Fall and Spring Quarters. Proposed projects should be led by UW faculty and/or graduate students, require $1,000 or more in funding, and be planned for the subsequent academic year.
Fellowships:
Digital Humanities Summer Fellowships support four faculty and four graduate students pursuing research projects that use digital technologies in innovative and intensive ways and/or explore the historical, social, aesthetic, and cross-cultural implications of digital cultures. Fall submission only.
Society of Scholars Research Fellowships – The Society of Scholars is an intellectual community in which eight faculty and three doctoral students from across disciplines in the humanities and interpretive social sciences contribute to and learn from one another's work in bi-weekly meetings throughout the academic year. Fall submission only.
Barclay Simpson Scholars in Public supports doctoral students in the humanities, broadly speaking, to pursue public-facing projects in their areas of study and practice. Collaborative projects are encouraged. Recipients of this fellowship will each receive a stipend of $6,000. Fall submission only.
Deadline: November 5th, 2021
---
ARCHCMCollegeFacultyFellowshipsFundingLARCHOpportunitiesPh.D.REResearchUDPShareTweet