The UW Staff Together We Will Awards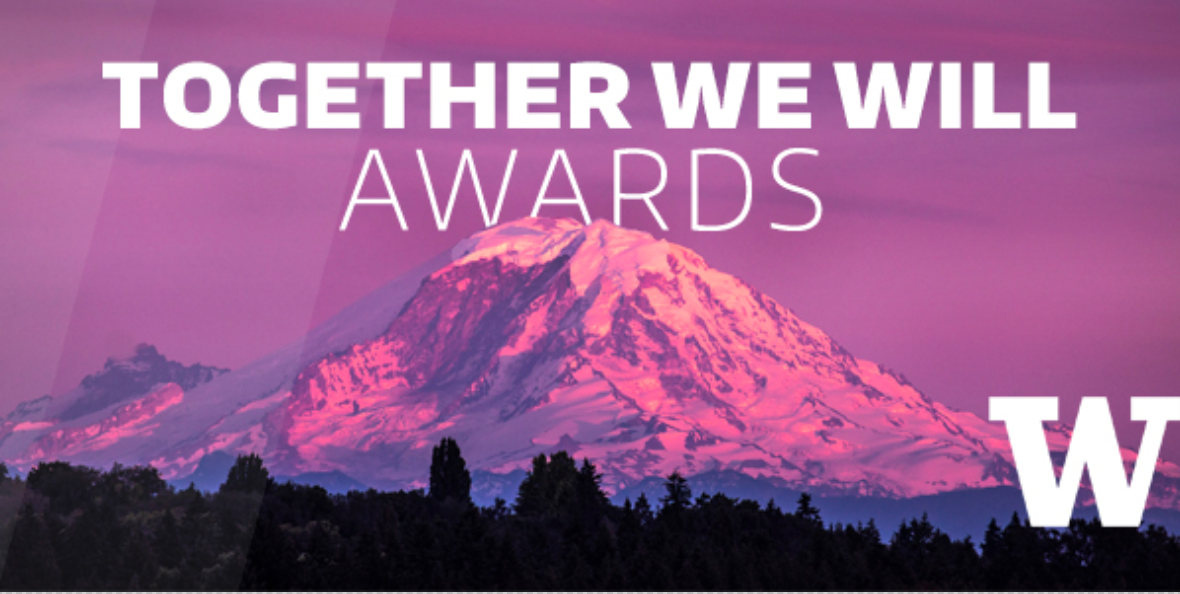 Dear UW community,
The COVID-19 pandemic has highlighted the true excellence and resilience of UW staff, with so many contributing to our community in extraordinary ways. Over the past nine months, we've seen numerous people transition to remote learning and working, while continuing to offer unwavering support to their colleagues and students. From caring for patients and researching cures, to ensuring our campuses are safe for those working and learning on-site, our staff have displayed a steadfast commitment to helping others.
This year, we have also witnessed staff deeply devoted to making the UW an antiracist organization through diverse, equitable and inclusive policies and programs that support our greater community.
The UW Staff Together We Will Awards were created to celebrate staff excellence during the tremendous challenges of 2020. They will temporarily replace the Distinguished Staff Award program, which will return next year.
Until the end of this year, you can recognize UW staff who have made significant impacts during this difficult time by completing an online application or submitting a short video.
Please consider recognizing:
Essential staff and front-line workers who have kept our patients and students safe
Staff who made the quick pivot to online learning and remote work possible
Staff in research and patient care who are helping the UW be a leader in the pandemic response
Staff participating in antiracism efforts to ensure that the UW's programs are inclusive and equitable
Staff who have gone above and beyond to support their colleagues and our greater community
All eligible nominees will be celebrated online and will receive a copy of their nomination materials. This spring, the awards selection committee will use the following criteria to choose up to 20 awardees, each of whom will receive $1,500:
Nominee is currently employed at the UW in a staff role with at least six months of service in a half- to full-time position.
Nominee completed work related to the COVID-19 pandemic and the resulting financial crisis, the pivot to remote work and online learning and programming, and/or antiracism work supporting Black, Indigenous and people of color (BIPOC) and other marginalized people.
Nomination includes specific examples of the nominee's excellence in responding to the events of 2020 and illustrates the impact that staff member has made to the UW community.
Nominations should be for individual staff members only; team nominations cannot be accepted under this award program.
Visit hr.uw.edu/staffawards to learn more and to make your nominations before Dec. 31, 2020. Thank you for participating.
---
ARCHAwards & RecognitionCEPCMFacultyGraduateLARCHOpportunitiesREStaffStudentsShareTweet