UBC AIGSC: Human-Environment Interactions Abstract Deadline [3/15]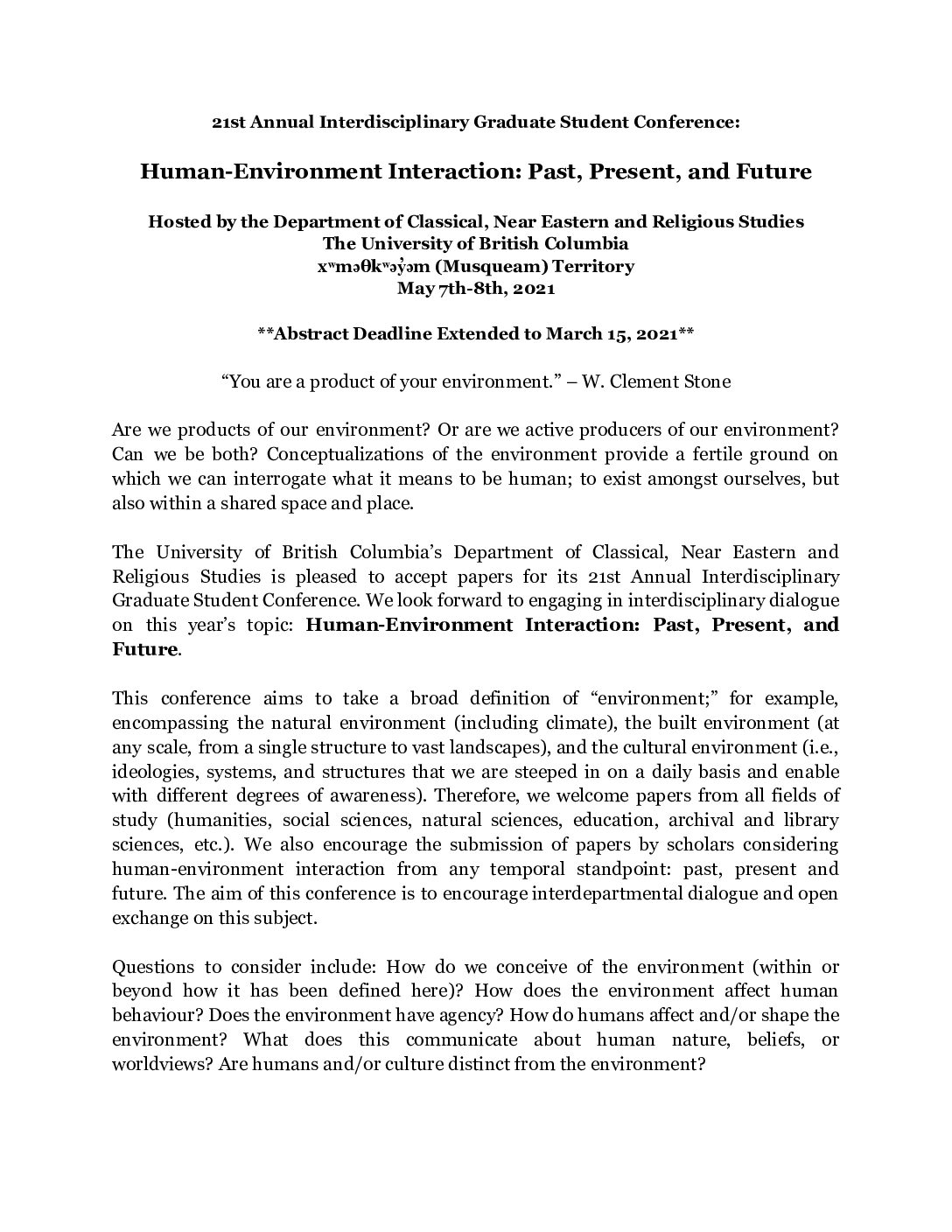 On behalf of the AIGSC Committee, we would like to announce that our abstract deadline has been extended to March 15, 2021.
The theme for the 21st Annual Interdisciplinary Graduate Student Conference is Human-Environment Interaction: Past, Present, and Future. It is hosted by the Classical, Near Eastern, and Religious Studies Department at the University of British Columbia, and will take place virtually on May 7th-8th, 2021.
---
ConferencesFacultyGraduateLARCHOpportunitiesPh.D.StudentsShareTweet