UIA Award for Innovation in Architectural Education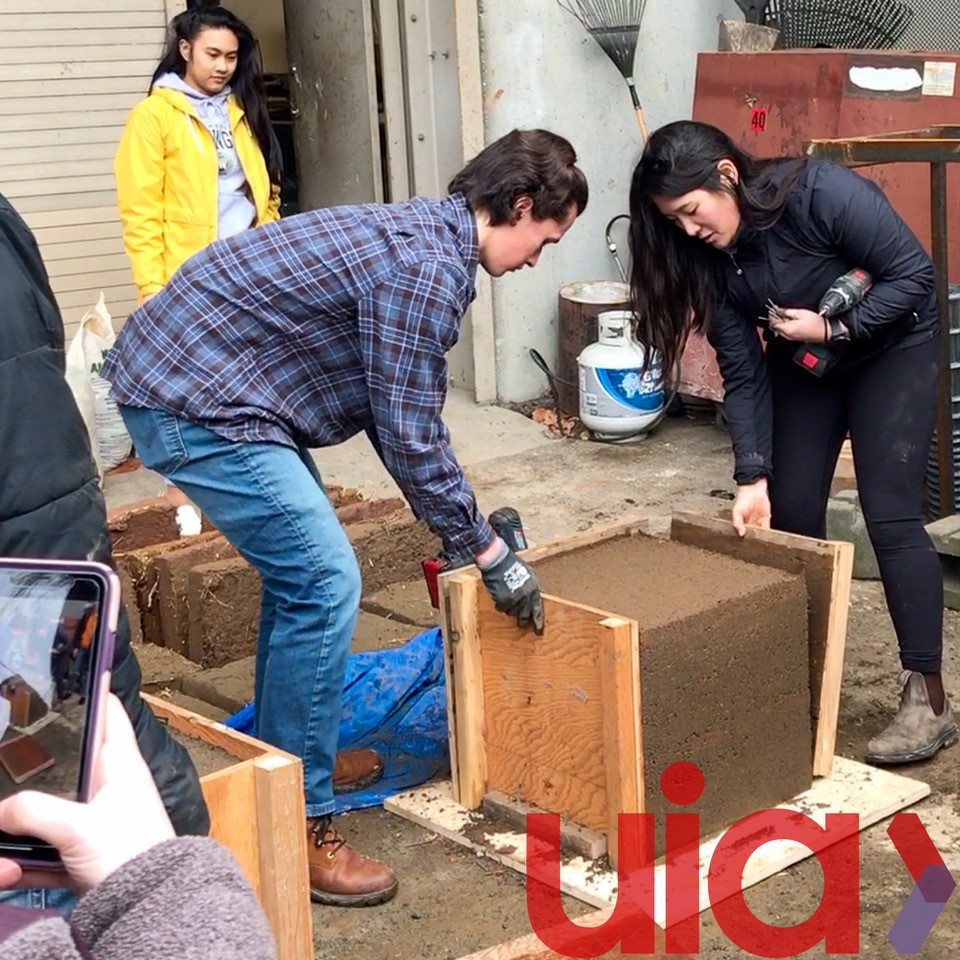 Elizabeth Golden's seminar, "Traditional Building Methods: New Adaptations" has received an Innovation in Architectural Education Award from the International Union of Architects (UIA)! A big thanks to all the students and professionals who have helped to make this course a success over the years.
"Traditional Building Methods: New Adaptations" is a seminar open to graduate and undergraduate architecture students at the University of Washington. Students from landscape architecture, civil engineering, and construction management are also permitted to enroll in the course. The seminar introduces students to the potential of building with local resources in the 21st century and demonstrates how traditional materials such as earth and bamboo continue to hold significance for many communities globally.
The seminar is centered on the concept of cultural sustainability, which challenges the 'one size fits all' mentality of global development. Materials and their corresponding practices are the gateway to understanding history, promoting intercultural awareness, and a means for studying and comprehending global economic and environmental issues such as deforestation, rural poverty, and population growth.
Congratulations to Elizabeth and her students on the success of this seminar!
---
AlumniARCHAwards & RecognitionCMFacultyGraduateLARCHShareTweet