Unite UW Winter 2021 Application is Open!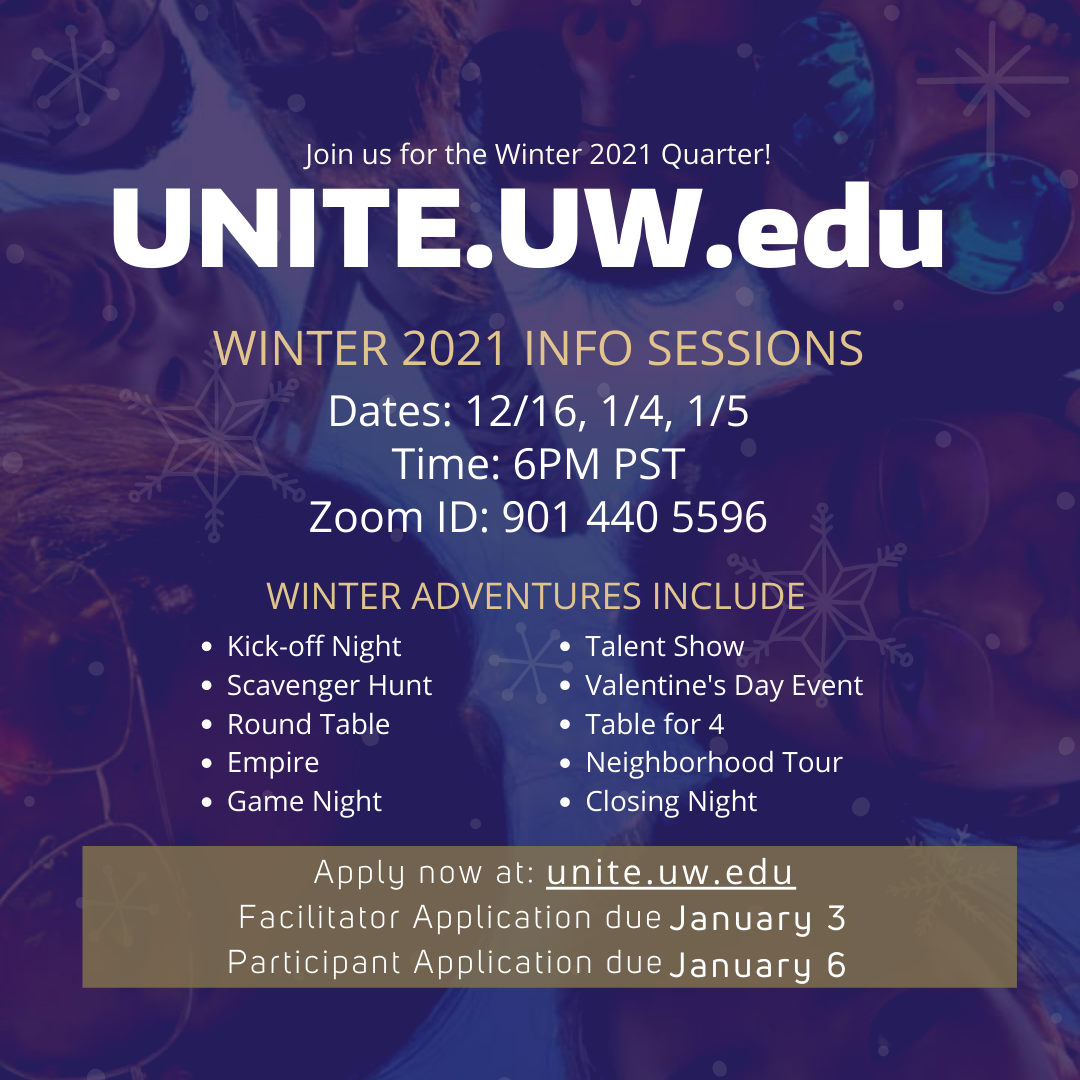 Unite UW Winter 2021 application is open now at unite.uw.edu
After a difficult year of 2020, Unite UW is hoping for a new and uplifting 2021! During this 7-week program, we provide an inviting and judgement-free environment for domestic and international students to share your stories and experiences, to make sense of who you are, and to bond over your differences. Through Unite UW, many huskies have found their best college friends and a home-like community that celebrates diversity and embraces their unique identities. We hope you do too!
??????????? application is due on Jan 3 (Sunday) at 11:59PM PST
??????????? application is due on Jan 6 (Wednesday) at 11:59PM PST
Facebook Post: https://www.facebook.com/UniteUW/posts/3281430028652894
Flyer: Attached
---
Diversity & InclusionInternational StudentsOpportunitiesStudentsShareTweet