Urban@UW roundup: arboretum walking tour, workshop on historic preservation, art installation reflecting Seattle's land-use history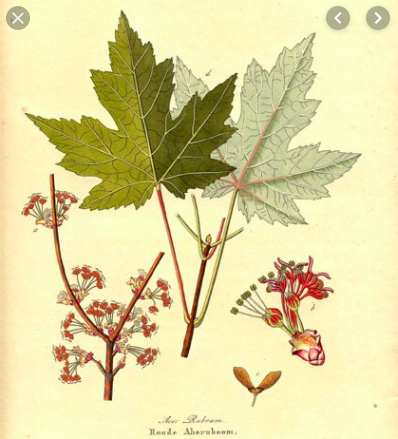 Over the next two weeks, learn about Seattle's civic history, discuss the role of museums and memorial culture, and reflect on local Japanese-American history.
Urban-Related Events (For more, check out our calendar):
Tuesday – 4/6
Civic Cocktail: Looking Back to Look Forward – Historians  Reflect on Seattle's Evolution and Futurist Paints Vision for City
What role did past leaders and pivotal moments play in shaping Seattle's civic life today? And what future do people envision as they put down new roots or stay grounded where they are in the city? Join Seattle CityClub and Crosscut for moderated discussions with local experts.
5:30-7:30pm – The Forum, 1119 8th Ave Seattle, WA 98101
Thursday – 4/7
1st Thursday Free Arboretum Walking Tours
The UW Botanic Gardens offers free educational tours including a casual walk through various areas of the Washington Park Arboretum, featuring seasonal viewing of collections plants, explorations of botany, and the history of the organization.
11:30-1:00pm – Graham Visitors Center at the Washington Park Arboretum, 2300 Arboretum Drive East, Seattle, 98122
Book Talk: The Landscape of Historical Memory w/ Dr. Kirk Denton 
The Landscape of Historical Memory explores the place of museums and memorial culture in the contestation over historical memory in post–martial law Taiwan. The case of Taiwan museums tells us much about Cold War politics and its legacy in East Asia; the role of culture, history, and memory in shaping identities in the "postcolonial" landscape of Taiwan, and more. 
5:00-6:30pm – Room 337, The HUB & online, registration required. 
Tuesday – 4/12
Historic Seattle – Advocacy Workshop 1: Tools & Strategies
Get a crash course in preservation advocacy and learn effective tools for saving places that matter. Speakers from Historic Seattle and the Washington Trust for Historic Preservation will present strategies related to community engagement, landmarking, the National Register of Historic Places, Most Endangered Historic Properties, Main Street, and more.
12:00-1:00pm – Online event. Registration required. 
Friday – 4/15
EXHIBIT: P.L.U.A (Proposed Land Use Action)
"Nigerian American artist Jite Agbro considers our changing and nuanced relationship to the built environment in her MadArt Studio exhibition, P. L .U. A. (Proposed Land Use Action). This installation comprises architectural textile prints that create a rendering of the public housing complex—currently slated for demolition—where Agbro grew up with her family in Seattle's Central District.
12:00-5:00pm – MadArt, 325 Westlake Ave N Seattle, WA 98109
Sunday – 4/17
EXHIBIT: Americans Incarcerated: A Family's Story of Social Injustice
Everett-based artists Jan and Chris Hopkins collaborate on this continually-evolving project to memorialize the impact of Executive Order 9066, which resulted in the mass evacuation and incarceration of Japanese Americans during World War II. This award-winning exhibition overlaps with the 80th Anniversary of the Japanese American Exclusion from Bainbridge Island. 
10:00-5:00pm – Bainbridge Island Museum of Art, 550 Winslow Way E Bainbridge Island, WA 98110
April is Arab American Heritage Month!
Support the Palestinian Youth Movement 
Palestinian Youth Movement (PYM) is a transnational, independent, grassroots movement of young Palestinians and Arabs dedicated to the liberation of their homeland and people. Additionally, PYM has initiatives that respond to the pandemic with mutual aid, celebrate Palestinian and Arab culture, support youth, and host educational events for Arab communities. 
Urban@UW strives to amplify and connect the efforts of city-focused scholars and practitioners from UW and our larger community. For many more on- and off-campus events please see our calendar; for the latest urban news check out our website, and Twitter pages. If there are happenings or stories you would like us to share, please let us know by emailing urbanuw@uw.edu
---