Urban@UW: historic preservation, climate adaptive architecture, and the lasting impact of COVID-19 on economic inequality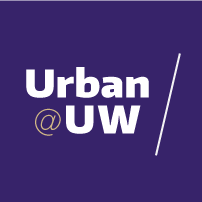 Over the next two weeks, discuss the nuances of homelessness within Seattle, learn about urban cultural landscapes and Black urbanism, and celebrate earth day. 
Urban@UW News
Urban@UW announces call for 2022 Research Spark Grants
Urban@UW is excited to be able to provide another cycle of funding for small-scale, new or emergent projects in urban systems for 2022-2023. Our Urban@UW Research Spark Grants RFP is intended to catalyze new ideas, connections, and next steps for UW faculty and research staff undertaking cross-disciplinary and community-engaged urban scholarship.
Save the Date for the PhD Symposium – Pathways toward the future: Assessing the digital dimensions of urban dynamics
Urban@UW is serving as a thought-partner for this year's PhD Symposium. This one-day symposium will gather academics, researchers, practitioners, and activists to share their thoughts on the current and imaginable pathways toward the cities of the future. 
Urban-Related Events (For more, check out our calendar):
Wednesday – 4/20
Vehicle Residency and the Nomadic Turn: How a UW Undergrad Project Drove National Research to Inform Public Policy, Social Services, and Legal Advocacy
Join the UW Center for Health Innovation and Policy Science (CHIPS) for their third seminar, of a four-part series on homeslessness. This seminar will be presented by Graham Pruss, from the UCSF Center for Vulnerable Populations, where he is conducting national research on vehicle residency. 
12:00-1:00pm – Online and in-person: Hans Rosling Center, Room 101, UW Seattle campus
MOHAI History Café: Expanding What is Worth Preserving
Historic preservation provides tangible connections to the past by ensuring that historic places remain as cultural touchpoints for generations to come. However, assessments of what is worth preserving have often been based on architectural significance and integrity, leaving out many sites of cultural significance to BIPOC communities. Join historic preservation advocates who are working to ensure that the places we save represent the full breadth and diversity of our communities.
6:30-8:00pm – Online only. 
Friday – 4/22
Humanities Histories Futures: "Architecture in the Aftermath" – Daniel Barber 
Looking at buildings and drawings from about 1930 to the present, from the Americas, West Africa, and around the world, Dr. Barber, Associate Professor at University of Pennsylvania, will outline a history of architecture as a device for climatic adaptability – a dynamic mediator between thermal interiors and global climates. The focus of the presentation will be both on the buildings themselves – a history of climatic adaptability – and also on the interactions they solicit: a climatic adaptive building that scripts habits and patterns less reliant on carbon emissions.
6:00-7:30pm – Architecture Hall 147, UW Seattle campus 
Saturday – 4/23
Earth Day: Community in Action at the Danny Woo Community Garden
In the spirit of Earth Day, join Town Hall Seattle and the Danny Woo Community Garden for a Day of Service! The Danny Woo Community Garden was founded in 1975 and is located in Seattle's Chinatown-International District. The Garden is approximately 1.5 acres and contains nearly 100 plots that are cultivated and cared for by elderly Asian immigrant residents of the neighborhood. 
10:00-1:00pm – Danny Woo Community Garden, 620 South Main Street Seattle, WA 98104
Wednesday – 4/27
Debra Friedman Memorial Lecture in Black Urbanism
Brandi Thompson Summers is faculty in Geography and Global Metropolitan Studies (GMS) at the University of California, Berkeley where she also is co-founder and co-director of the Berkeley Lab for Speculative Urbanisms. Her research examines urban cultural landscapes and the political and economic dynamics by which race and space are reimagined and reordered.
5:00-6:30pm – Online event. Registration required. 
Friday – 4/29
The Impact of COVID-19 on Small Business Owners: The First Three Months after Social-Distancing Restrictions – Dr. Robert Fairlie
Social distancing restrictions and health- and economic-driven demand shifts from COVID-19 are expected to shutter many small businesses and entrepreneurial ventures, but there is very little early evidence on impacts. This presentation provides the first analysis of impacts of the pandemic on the number of active small businesses in the United States using nationally representative data from the April 2020 CPS – the first month fully capturing early effects. 
10:30-12:00pm – Paccar 394, UW Seattle campus 
April is Arab American Heritage Month!
Support the Palestinian Youth Movement 
Palestinian Youth Movement (PYM) is a transnational, independent, grassroots movement of young Palestinians and Arabs dedicated to the liberation of their homeland and people. Additionally, PYM has initiatives that respond to the pandemic with mutual aid, celebrate Palestinian and Arab culture, support youth, and host educational events for Arab communities. 
Urban@UW strives to amplify and connect the efforts of city-focused scholars and practitioners from UW and our larger community. For many more on- and off-campus events please see our calendar; for the latest urban news check out our website, and Twitter pages. If there are happenings or stories you would like us to share, please let us know by emailing urbanuw@uw.edu
---