Urban@UW: history of Seattle architecture lecture, "streetcar suburb" walking tour, and missing middle housing exhibit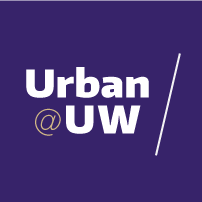 Over the next two weeks, discuss secure housing and economic justice, explore the history of Seattle parks, and create public art in a mural-making workshop.  
Urban-Related Events (For more, check out our calendar):
Wednesday – 6/1
2022 WCPC Poverty Summit: Housing // Equity
Join West Coast Poverty Center to learn from and with national scholars and Puget Sound-based practitioners and stakeholders working for safe and secure housing and economic justice for all. Featured speaker Dr. Andre M. Perry will share his research on the devaluation of Black assets, including homes, and identify policy changes that would make wealth-building more equitable. Co-sponsored by Urban@UW.
9:00am-1:00pm – In person and virtual. 
Thursday – 6/2
ULI Northwest: History of Seattle Part 1: Architecture
Seattle's history is rich and dynamic but can be difficult to absorb as a newcomer. Made up of locals and transplants alike, ULI's Young Leaders Group is excited to host a two-part series on the History of Seattle. In the first session, Jeffery Ochsner, Professor in the UW Department of Architecture, presents the history of Architecture in Seattle and how it has been informed and influenced by the real estate industry. 
3:30-6:00pm – Blanton Turner, 159 S Jackson St Ste 320, Seattle, WA 
Saturday – 6/4
Friends of Seattle Olmsted Parks Walking Tour: Cowen & Ravenna Park
Join the Friends of Seattle's Olmsted Parks on the first of three walking tours of Seattle's Olmsted Brother's parks and parkways this summer. We'll start at Cowen Park and describe how its topography has changed dramatically over the years, but with a number of Olmsted park elements remaining intact. We'll continue down to the Ravenna Park ravine and explore its history as a private park on the outskirts of Seattle and its evolution over time into an oasis of native plants in the middle of the city.
10:00am-12:00pm – Cowen & Ravenna Park 
Seattle Architecture Foundation Walking Tour – Madrona: Streetcar Suburb to Neighborhood of Spirited Commerce and Diversity
Madrona is a neighborhood of transitions.  What started as a beachside playground for Seattleites became one of its first "streetcar suburbs."  Its hilltop geography lent itself to grand, lake-view Queen Anne, Dutch Colonial, and Tudor residences. Although gentrification and redlining threatened the neighborhood culture, strong organizations, involved churches, and a sense of community pulled Madrona through tense times.  See today's Madrona through the lens of its fascinating history.
11:00am-1:00pm – Madrona Playfield & Shelter House, 3211 E Spring St., Seattle, WA
Monday – 6/6
One Seattle: Re-establishing housing diversity in Seattle's Neighborhoods
Please join Associate Professor in the UW Department of Architecture, Rick Mohler, Instructor Matt Hutchins, and students for an overview presentation, exhibit and open house featuring work from the UW Architecture 508 Graduate Research Studio exploring "missing middle" housing typologies in Neighborhood Residential Zones in five Seattle neighborhoods. This work is inspired by and intended to inform the One Seattle Comprehensive Plan Update, which is underway and will be completed in 2024.
2:30-6:00pm – Gould Hall, UW Seattle Campus. 
Saturday – 6/11
Town Hall Workshop – Mural Making with Urban ArtWorks: Community, Connection, and Public Art
Town Hall invites community members to join for a free mural making workshop with our Curator-in-Residence Linda Lee and friends at Urban ArtWorks. Participants will paint sections of mural fabric (paint-by-numbers style!) that will be combined to create four total murals to grace the walls of The Lobby. 
5:30-6:30pm – Great Hall Lobby. 
June is LGBTQ+ Pride Month!
Support the many LGBTQ+ resources & organizations throughout our community
Throughout Seattle, several organizations are doing important work to provide health and well-being support to members of our local LGBTQ+ community. Among these are the Lambert House, a center for empowering queer youth through the development of leadership, social and life skills; Entre Hermanos, an initiative dedicated to supporting the Latinx LGBTQ+ community members, and local queer-affirming healthcare resources such as Country Doctor, that seeks to address the health care needs of people regardless of their ability to pay.
Urban@UW strives to amplify and connect the efforts of city-focused scholars and practitioners from UW and our larger community. For many more on- and off-campus events please see our calendar; for the latest urban news check out our website, and Twitter pages. If there are happenings or stories you would like us to share, please let us know by emailing urbanuw@uw.edu
---