Urban@UW Research Spark Grants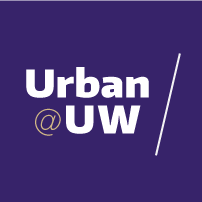 The goal of Urban@UW's Spark Grants program is to *spark* new and emerging urban research initiatives to scope out their mission and initial research, teaching, and engagement goals. Proposals may request up to $20,000. Urban@UW anticipates funding 2 projects.
For 2021-2, we will prioritize applications that include scholars whose research programs were impacted as a result of the pandemic.
Eligibility:
Lead applicants must be faculty or PI-eligible research staff at the University of Washington. Individuals may not serve as a lead on more than one project team and teams may not submit more than one application.
Proposals shall focus on collaborative development that would support, or lead to, new research in urban scholarship and practice. Funds can support existing projects if explanation is provided of the potential impact, including additional funding, that bridge support would enable.
Applications should address an issue related to urban societies.
The project team must be cross-disciplinary, and the project should engage or have practical application to external practitioners, stakeholders, organizations or policy.
Funds can be used to support conferences or workshops per UW and state policy, student research assistants, supplies and materials, relevant travel per UW travel guidelines, and reasonable support for non-UW partners to join. Untenured faculty or research staff may allocate up to 50% of funds for salary.
The funds are not to be used in support of general administrative costs.
Deadline: July 16th, 2021 (11:59 pm Pacific)
---