UW Environmental Career Fair Wed. 2/17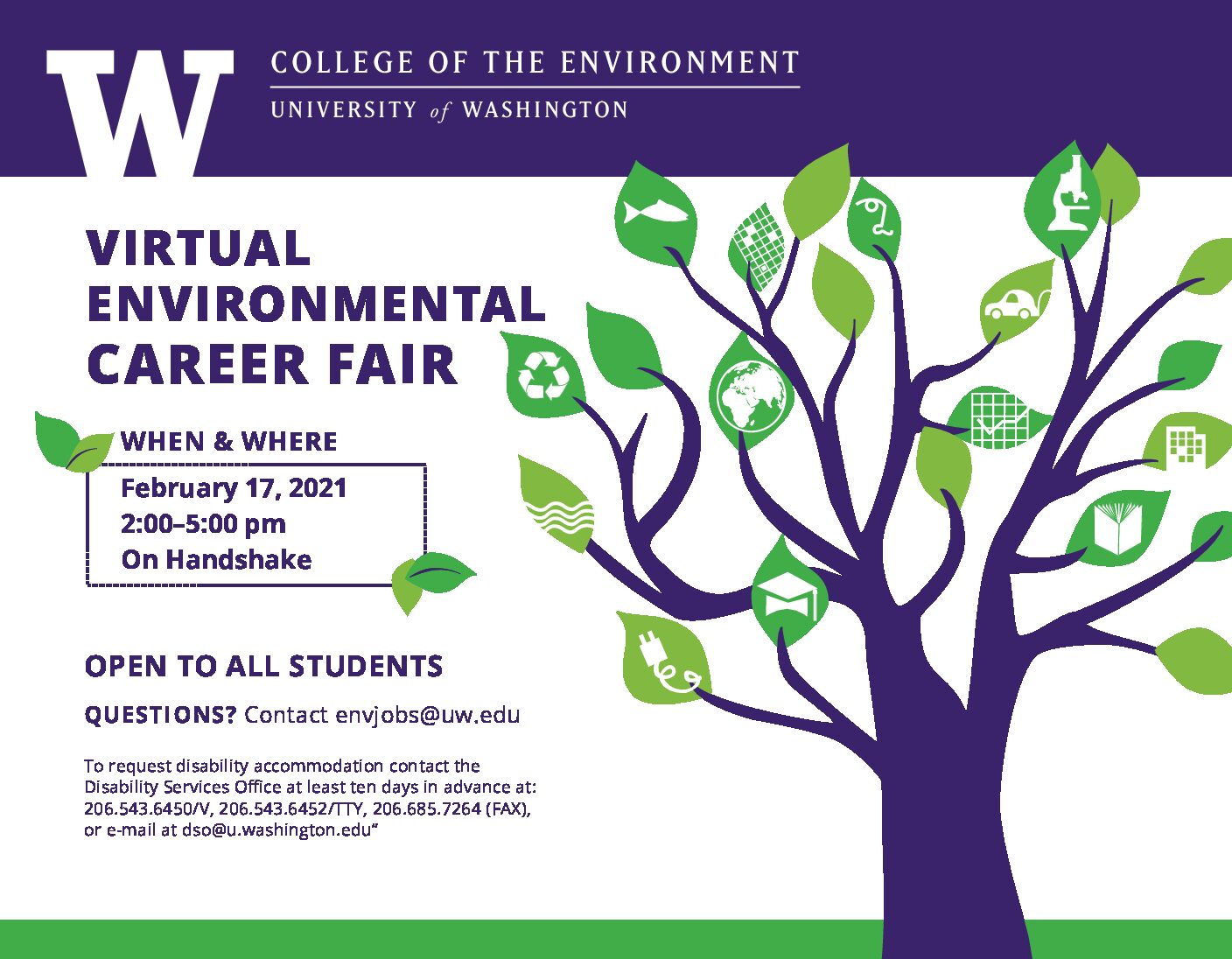 Registration is now open for the annual UW Environmental Career Fair on Wednesday, February 17th! Click the button below to join the fair and sign up for 1:1 and group meetings with over 20 employers. All students and alumni welcome!
As you prepare for the fair, it's important that you register for employer sessions in advance. You can only attend sessions you registered for. Check out this article to learn how to register for sessions.
Some employers have set qualifications to define which students can register for their sessions. To ensure you qualify for employer sessions, make sure you fill out the following fields on your profile:
• email us any questions at envjobs@uw.edu
---
CEPEventsGraduateInternshipJobsLARCHOpportunitiesStudentsUDPShareTweet