UW//LA Spring 2021: PAC Lunch Talk 4/12 @ Noon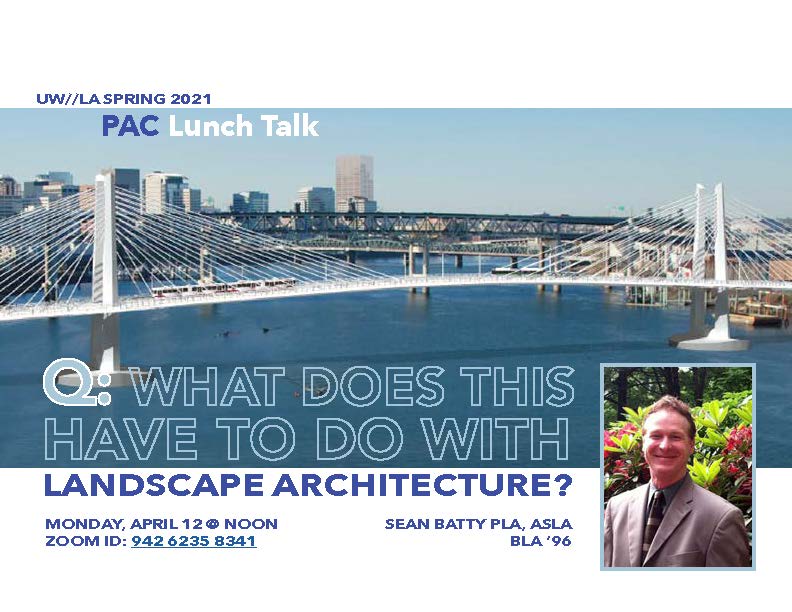 Join us for our PAC Lunch Chat with Sean Batty (BLA '96) of Portland TriMet.
Monday 4/12 at Noon.
Zoom ID: 942 6235 8341
Sean Batty, ASLA, is the Director of the Portland Oregon regional transit agency's (TriMet) Engineering and Construction Delivery Department which is focused on delivering internally funded projects. His 25-year career, including four years in the private sector, has focused on urban projects with particular emphasis on design/construction project management, transit/transportation, and urban landscape architectural design. Prior roles at TriMet include Corridor Design Manager (lead for conceptual design including for the Orange Line), Project Manager on dozens of TM projects, as well as TriMet's Project Landscape Architect.  Sean was the first Landscape Architect directly employed by TriMet.
---
AlumniCEPEventsGraduateLARCHPACStudentsUDPUndergraduateShareTweet