UW Libraries fall virtual events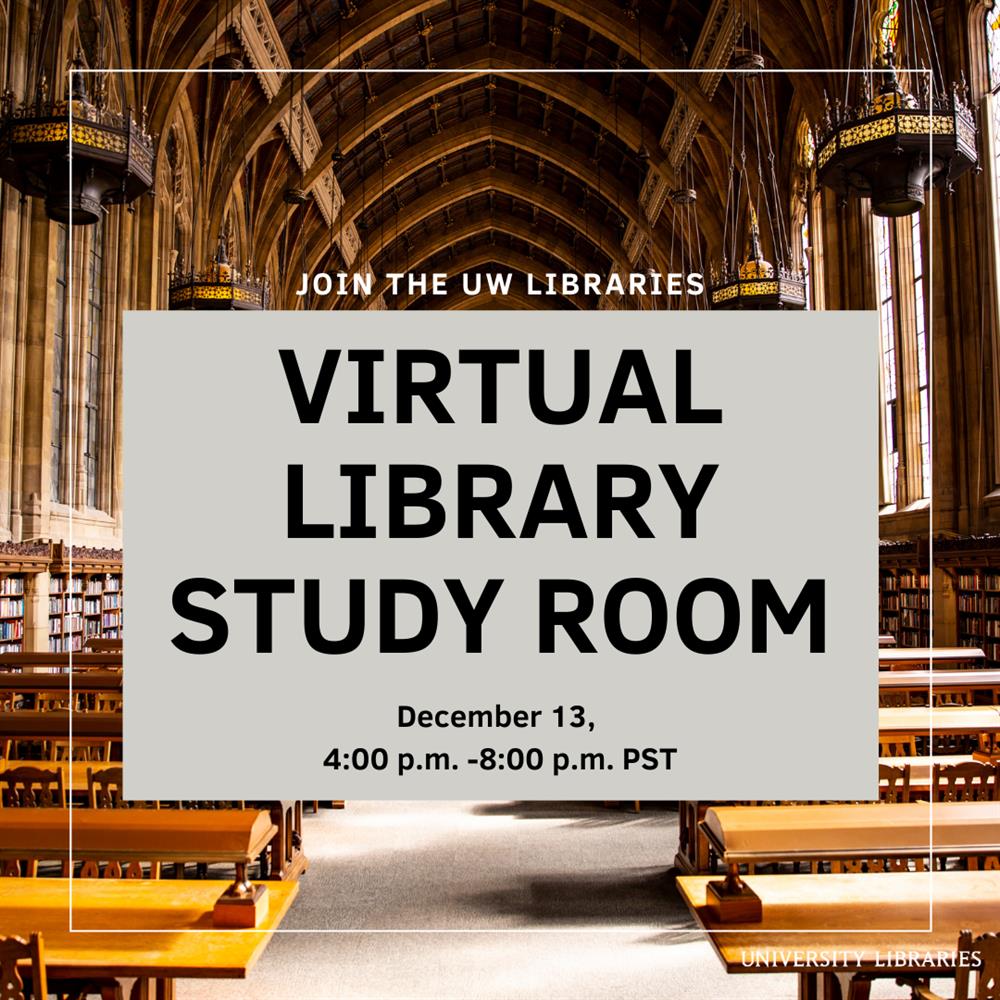 The UW Libraries and OWRC are offering several student-focused events this fall to support student connection, wellness, research and library skills.
Study Break with the Library, Wed, Dec. 2, 6-7 pm PST. Join students and the UW Libraries/OWRC for some fun, interactive (and informative) activities for you to de-stress and meet other students.
Virtual Library Study Room, Sun, Dec. 13, 4-8 pm PST. Study for finals with other students. We'll provide study soundtracks, motivational tips, and opportunities to chat with librarians and other students.
---
ARCHCEPCMEventsGraduateLARCHPh.D.REResourcesStudentsUDPShareTweet