UWASLA: BLA Portfolio Workshop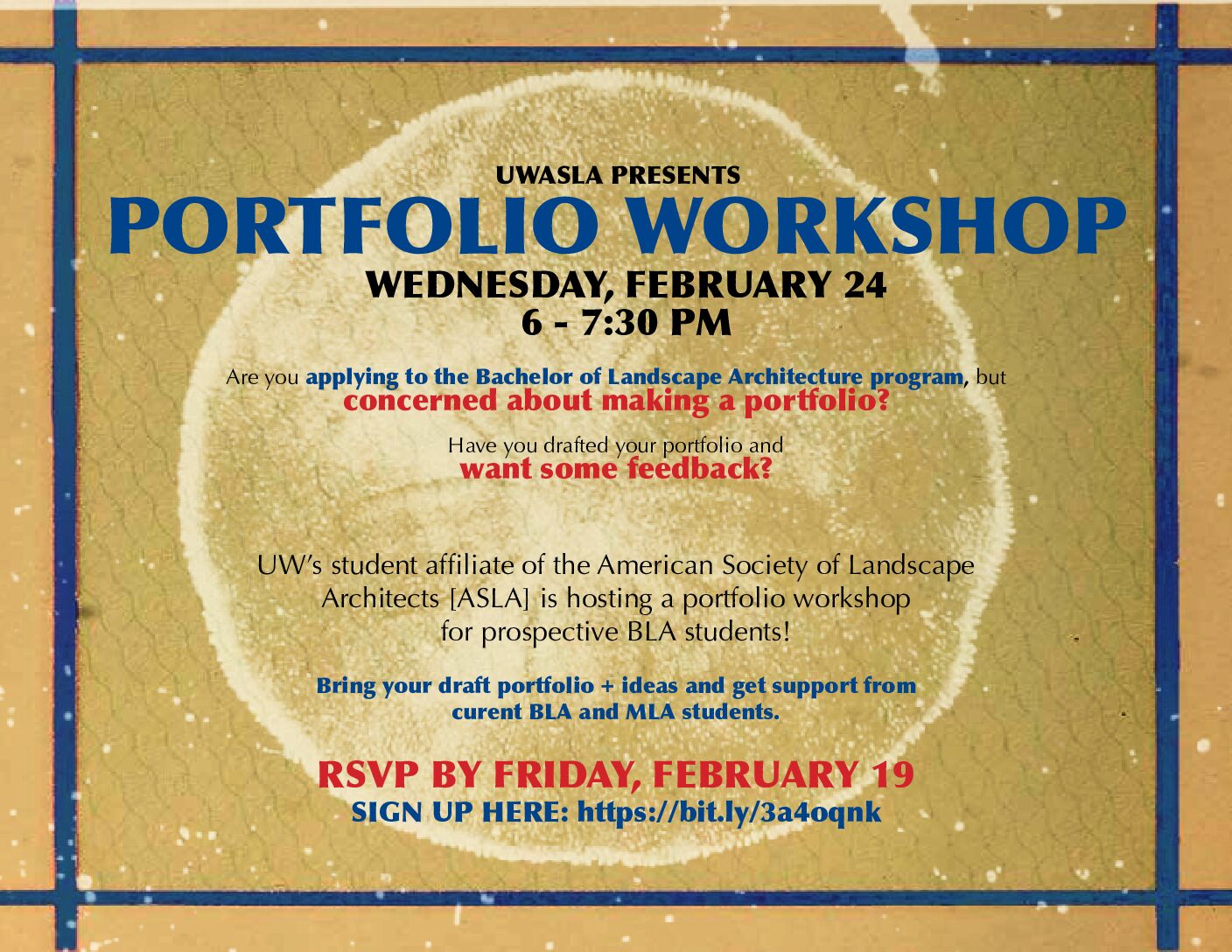 Wednesday, February 24, 6 – 7:30 pm
Are you applying to the Bachelor of Landscape Architecture program, but concerned about making a portfolio?
Have you drafted your portfolio and want some feedback?
UW's student affiliate of the American Society of Landscape Architects [ASLA] is hosting a portfolio workshop for prospective BLA students!
Bring your draft portfolio + ideas and get support from current BLA and MLA students.
RSVP by Friday, February 19 
Sign up here:https://bit.ly/3a4oqnk 
---
CollegeEventsLARCHStudentsUndergraduateUndergraduatesShareTweet