WIN 2021: ARCH 526 – Topics in High Performance Buildings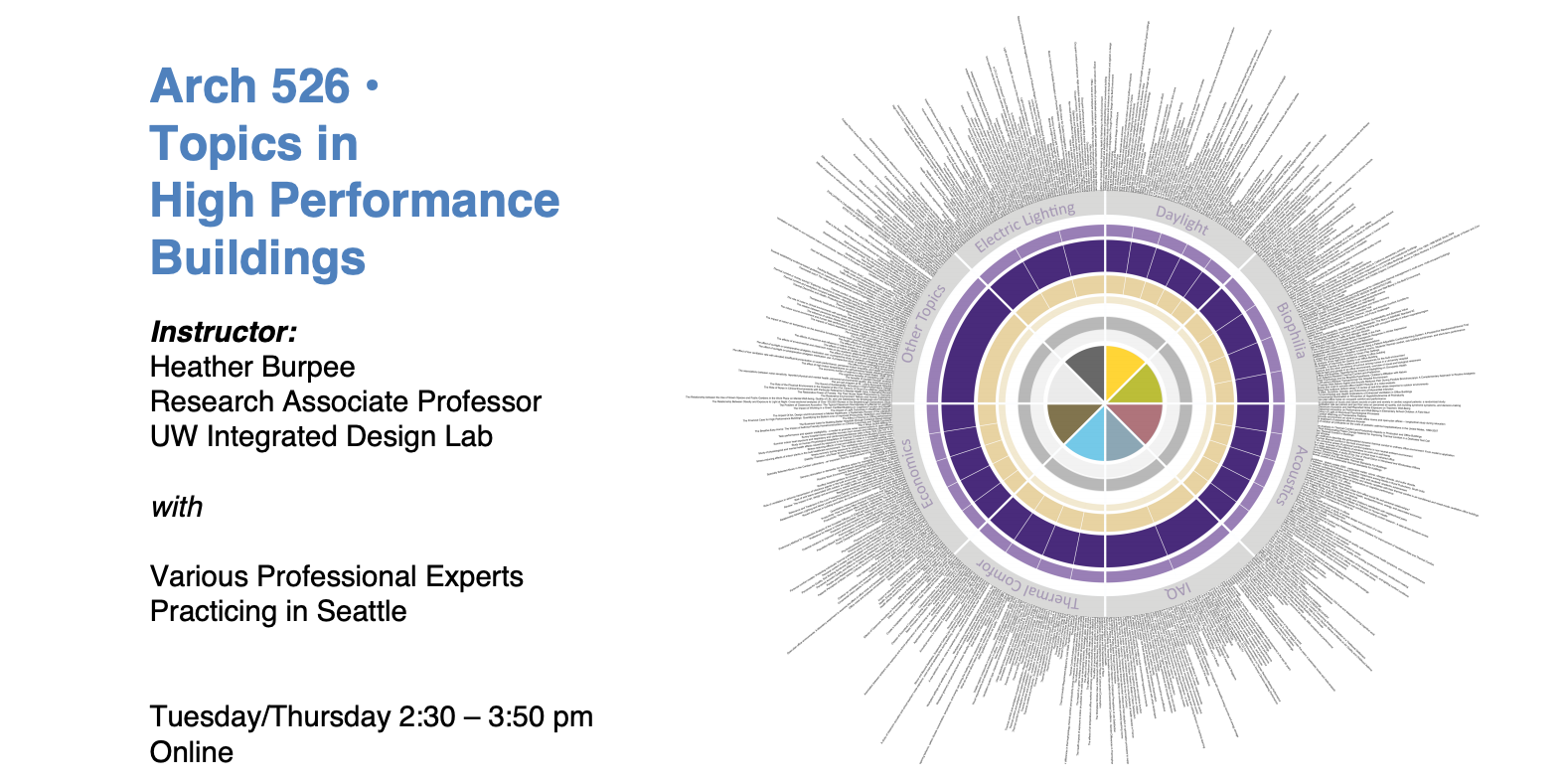 Instructor:
Heather Burpee
Research Associate Professor
UW Integrated Design Lab
with
Various Professional Experts
Practicing in Seattle
Tuesday/Thursday 2:30 – 3:50 pm
Online
Using Seattle's "Living Building Pilot Program" and the "Rosetta Stone: A Translational Tool for Research- Informed Practice" as frameworks, this seminar will explore how Performance- and Evidence- based design drive innovation in both how and what we create.
This course will be a faculty-led, team-instructed seminar with active support and instruction by members of the design community and the UW Integrated Design Lab.
In the first phase of the course, we will explore evidence and methods that articulate performance-based design processes. In the second phase, we will explore and translate evidence that supports research-informed decision-making in practice. Students will evaluate high performance design strategies from a quantitative, performance perspective and from the perspective of qualitative benefits and values for building design and occupant health, well-being, and satisfaction.
For more information or for an add-code for this course, contact Heather Burpee: burpeeh@uw.edu.
---