CBE Intranet
The University of Washington and the College of Built Environments currently plans for in-person instruction to be the primary mode during AY2021-22.
For up-to-date information on the UW response to the COVID-19 outbreak, please visit the University of Washington Coronavirus website. See especially the COVID-19 frequently asked questions, the summary of key resources for students, and the Autumn quarter 2021 planning webpage. Students should also review the back to school checklist.
The following resources are intended to help CBE students during the ongoing COVID-19 crises, and back to school guidance in Autumn 2021 and through the 2021-2022 academic year. None of the following information should be construed to contradict University policy or guidance. We will continue updating these FAQ's and resources with the most accurate and up-to-date information. Please continue to check this page and your email for updates from our Dean and your departments.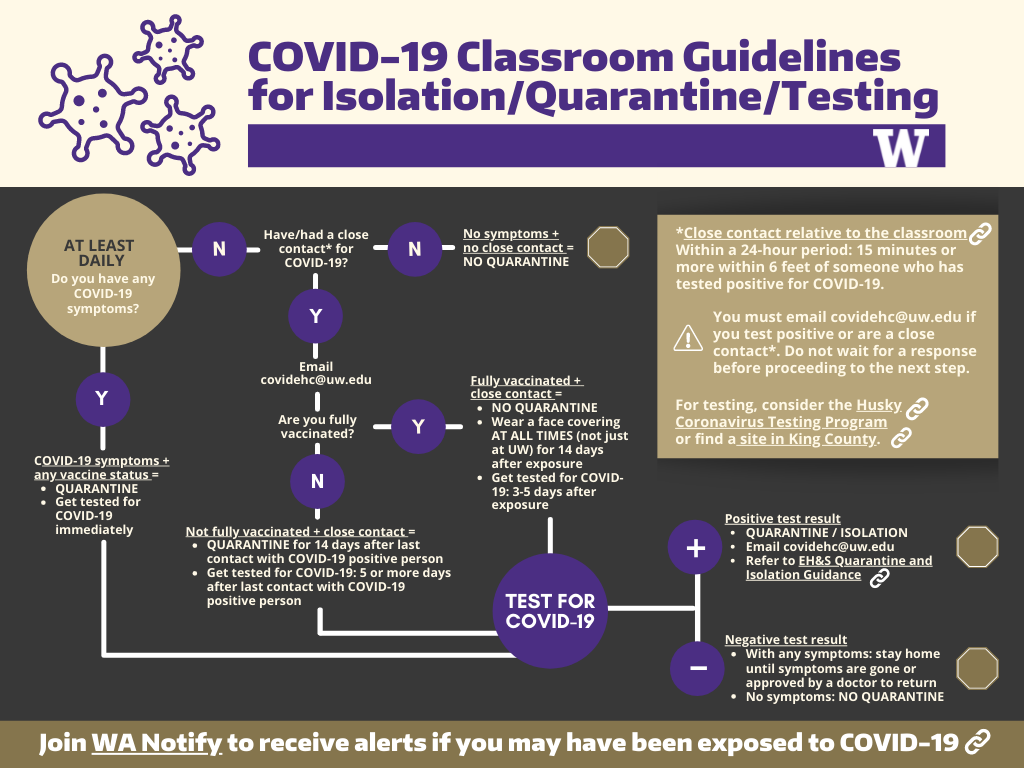 Does the above flowchart not cover your situation? Review the latest COVID-19 Public Health Requirements and Guidance from UW EH&S, which includes three different common scenarios related to contact and exposure.